Audi India has launched its revamped version of Audi TT Coupe in India at a price of Rs. 48.36 Lakh (ex-showroom Mumbai) and it will be available from June 2012. The Audi TT Coupe comes with powerful and highly efficient petrol engine. Audi TT Coupe mated with 2.0 TFSI engine which produce 211 hp of power at 1600 rpm and 350 Nm of torque at 4200 rpm. The Quattro permanent all-wheel drive system is standard for the 2.0 TFSI with the S tronic. With this combination, it sprints 0-100 km/hr in just 5.6 seconds.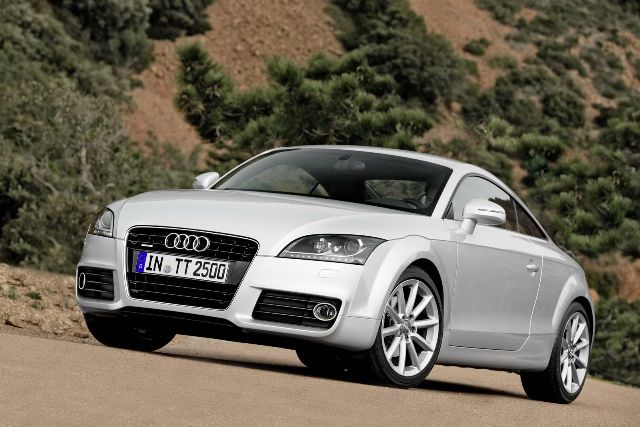 The car is made from Aluminum that keep the car weight lightest as possible and hybrid Audi Space Frame technology (ASF) improve the car efficiency and dynamics which weighs only 206 Kg, with 140 Kg of aluminum and 66 Kg of steel.
The interior of the TT features a sporty design, dynamic elegance and uncompromising fit and finish. Accents are provided by new aluminum-look applications and rings, frames and strips in high-gloss black. The leather seat covers are specially treated to reduce thermal heating by as much as 20 degrees Celsius when the TT is parked in the sun.
The TT Coupe also comes with standard audio equipment, driver information systems and an automatic climate control system.
Audi TT Price in India:
The Audi TT has been priced at Rs. 48.36 Lakh (Ex-showroom Maharashtra) and it will be available at Audi dealerships across India from June 2012.