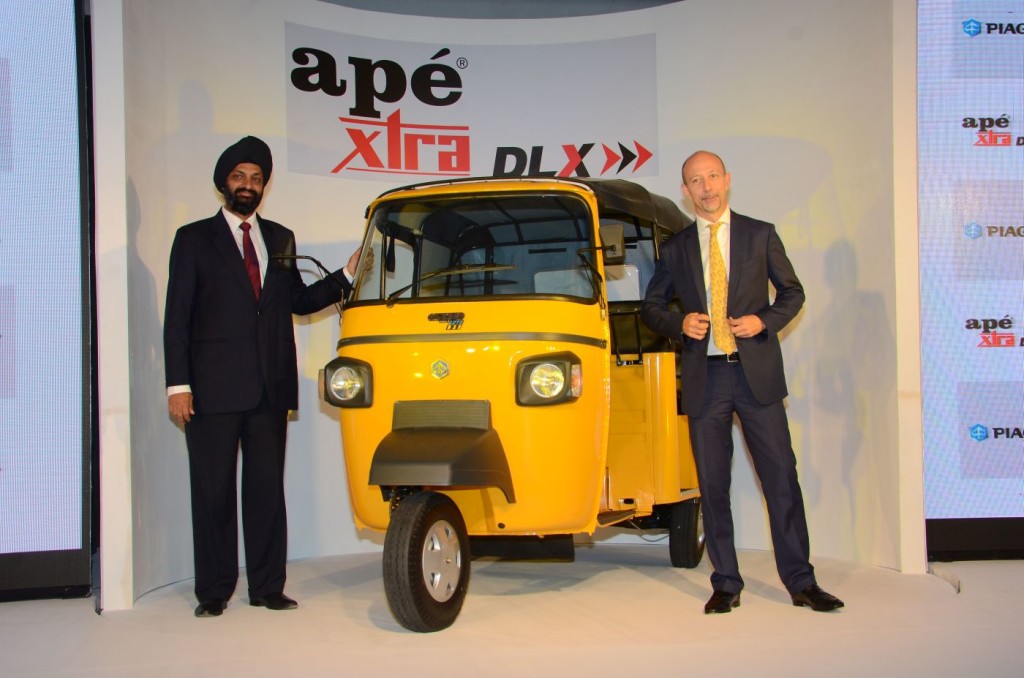 Piaggio Vehicles Pvt. Ltd. launch the new ape Xtra Dlx model. The new model comes with a series of enhancements in style and functionality.
The ape Xtra DLX features a strong metal body, smart dashboard, new headlamps, new handlebar switch and a new paint treatment for added gloss and better colour retention, as well as higher rust prevention.
The Piaggio APE XTRA DLX is basically the enhancement over the previous vehicle, Under the hood, the engine is the same with previous model. With this model, Customer will get powerful body, comfort and better fuel efficiency.
Explaining the Company's new initiative, Mr. Stefano Pelle, CEO of Piaggio India Pvt. Ltd. said "Anticipating our New Age customer's needs, ape' Xtra Dlx has been conceived as a modern, stylish vehicle with many new features and yet delivering its core values of exceptional reliability, fuel efficiency and comfort".
Price of Piaggio ape Xtra Dlx
Price of Piaggio ape Xtra Dlx in India: ₹ 1,74,000 (ex-showroom Maharastra)