Mercedes-Benz today announce the launch of two new cars in India, the new Mercedes-Benz CLS-Class Coupe and Mercedes-Benz E-Class Cabriolet.
Mercedes-Benz E-Class Cabriolet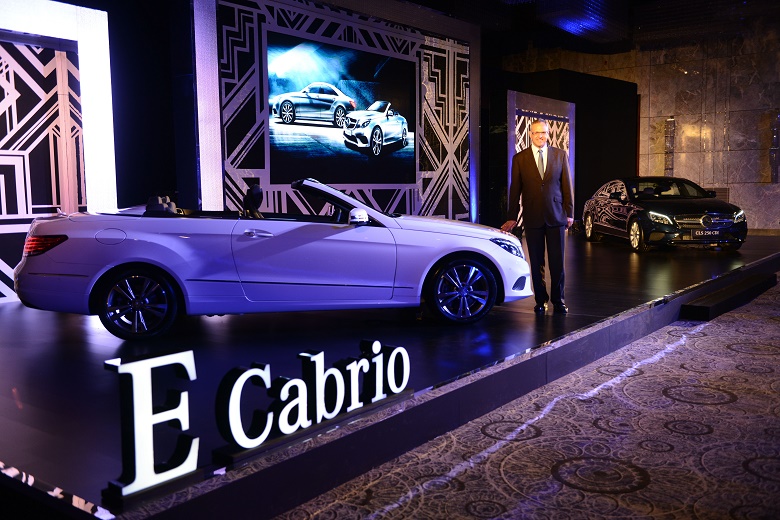 The four-seater E-Class Cabriolet is the stylish sports car by combining intelligent, efficient technology with luxurious equipment. The new additions include a powerful and fuel efficient six-cylinder petrol engine with premium interiors, safety features and new assistance system.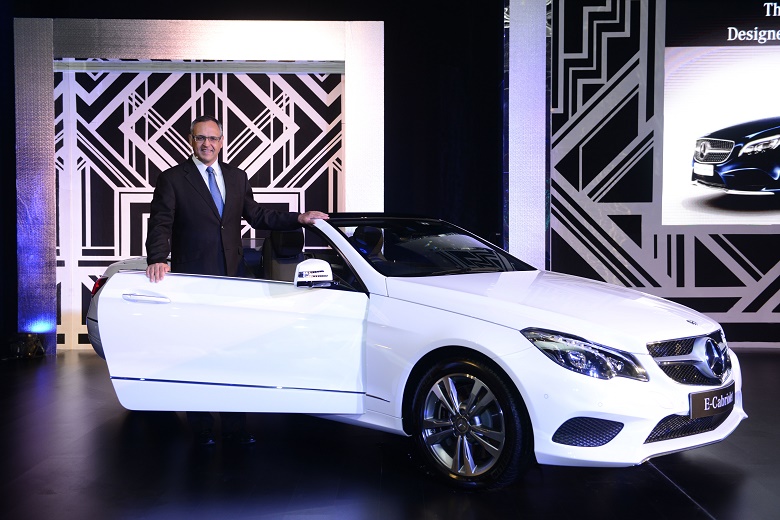 Engine
The new E-Class comes with V6 turbocharged petrol engine which produces maximum power of 333 hp and maximum torque of 480 Nm @ 1600-4000 RPM. The car can sprint from 0 to 100 in just 5.3 seconds and can touch top speeds of 250 km/h. The engine is mated with a 7-speed automatic transmission. The ECO start/stop function is perfectly integrated into the drive system.
The new E 400 Cabriolet is priced at ₹ 78.50 Lakhs.
Mercedes-Benz CLS-Class Coupe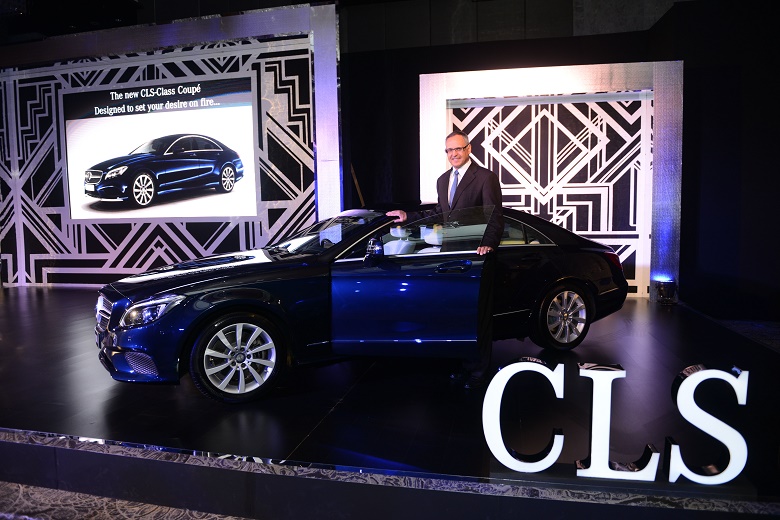 The new CLS-Class Coupe is the luxury sedan with a new sporty design with new technology. The changes include an efficient, new diesel engine and new high-performance MULTIBEAM LED headlamps, which transcends the lighting system into an all-new dimension, refined interior and driver assistance systems as well as latest engine and transmission technology.
The new Multi Beam LED light system can improve visibility, each headlamp a 24 out of a total of 36 LEDs are controlled individually. LED light also increases the range and light output without dazzling oncoming traffic.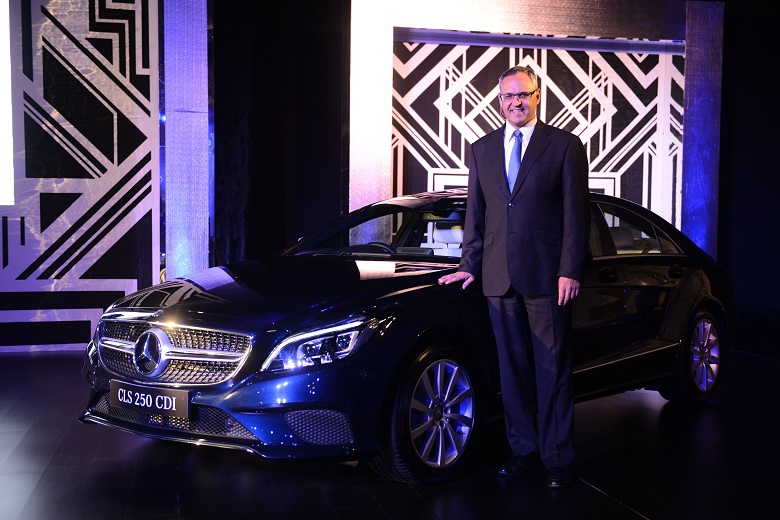 Engine
The new CLS-Coupe is powered by 4-cylinder diesel engine which produces maximum output of 204 HP and maximum torque of 500 Nm @ 1600-1800 RPM. The engine is mated with 7-speed automatic transmission.
The new CLS 250 CDI Coupe is priced at ₹ 76.50 Lakh (ex-showroom Delhi)
Both cars also come with Interesting Mercedes-Benz Apps:
Mercedes-Benz Radio
It's an exclusive web radio with an inspiring and unique selection of music and carefully selected content created just for Mercedes-Benz owners.
Tunein radio
TuneIn Radio offers the ability to listen to radio stations and podcasts from around the world. TuneIn's directory carries over 80,000 live stations and 2,000,000 podcasts.
Weather
Customers can stay a step ahead of the weather by viewing a daily or a 5- day forecast for their current location or a location they specify. The Weather App also allows them to view a nationwide weather map and move the map to display weather at a specific location.
News (Audio news with text-to-speech function)
The News App with a newsreading function allows the customer to access on-the-go worldwide news information from the vehicle. The read out aloud (text–to–speech) feature by simply selecting the audio symbol allows you to listen to all the news as you drive without distraction of looking at the screen.
RSS Newsfeeds
Reading news on the move is part of many of our customers' daily life. RSS feeds help subscribers stay informed about current news and manage their subscribed feeds. With RSS Reader Service, subscribers can scan headlines of news items to mark them for future reading or listen to full articles that can be read aloud to them while they're driving.
HRS Hotel search
The app allows search and selection of accommodation according to various hotel categories, in the current location, at the navigation destination or in any location specified. Details like telephone numbers allows users to call for reservation.
Morningstar Finance (Available only with CLS-Class)
Customers can get up-tothe-minute global market data from Morningstar, Inc., a leading provider of independent investment research and services. Searches can be done for information from over 416,000 investment offerings, including stocks, currencies and commodities. Customers can also create a Watch List to keep them on top of their financial game.