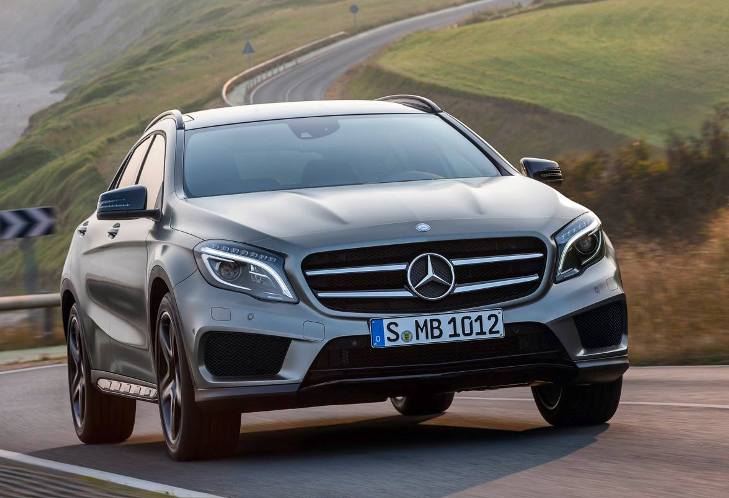 Mercedes-Benz revealed its new compact SUV car. The new Mercedes-Benz GLA is the first Mercedes-Benz SUV to be available with the new generation permanent all-wheel drive system 4MATIC, with fully variable torque distribution.
The new GLA comes with both petrol and diesel engine. The 1.6 and 2.0-liter petrol engines will give maximum power of 156 HP and 211 HP. The GLA 250 4MATIC sprints from zero to 100 km/h in only 7.1 seconds. It has a top speed of 235 km/h.
The GLA 200 CDI is equipped with 2.2-liters Diesel engine which produces maximum power of 136 hp and maximum torque of 300 Nm. The company engineered the diesel engine for greater efficiency, the modification includes optimization of the belt drive, cylinder head package with different roller bearings and additional finishing, optimization of the vacuum pump, aluminum pistons with optimized assembly clearances and a low-friction ring package, the roller bearings of the Lanchester balancer shaft and pressure sensor combustion control in the cylinder head.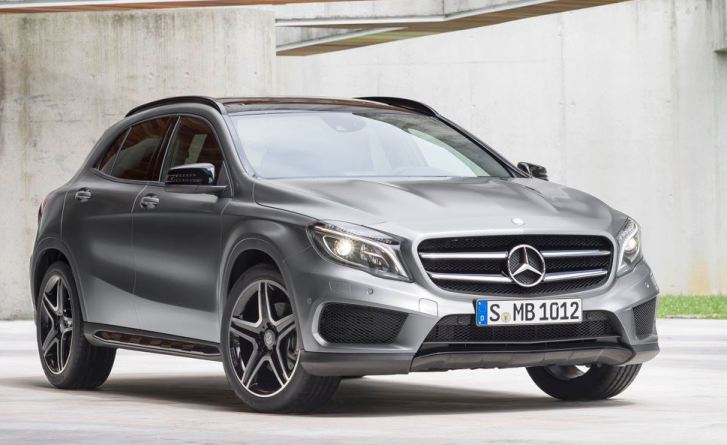 Both Petrol and Diesel engine features the ECO start/stop function as standard. The engines are combined with 6-speed manual transmission and 7 G-DCT dual clutch automatic transmission (standard for GLA 250, GLA 220 CDI and the 4MATIC models).
GLA Models:
Model
GLA 200
GLA 250/GLA 250 4MATIC
GLA 200 CDI/GLA 200 CDI 4MATIC
GLA 220 CDI/ GLA 220CDI 4 MATIC
No. Of Cylinders
4
4
4
4
Displacement (cc)
1595
1991
2143
2143
Maximum Output
156

hp

at 5300 rpm
211

hp

at 5500 rpm
136

hp

at 3600-4000 rpm
170

hp

at 3600-4000 rpm
Maximum Torque
250

Nm

at 1250-4000 rpm
350

Nm

at 1200-4000 rpm
300

Nm

at 1400-4000 rpm
350

Nm

at 1600-3200 rpm
The GLA body developed with trifunctional fiber-optics which makes the body light in weight. The front bumper features diamond-pattern grilles in front of the cooling air intakes. The optional fog lamps are integrated into the front bumper.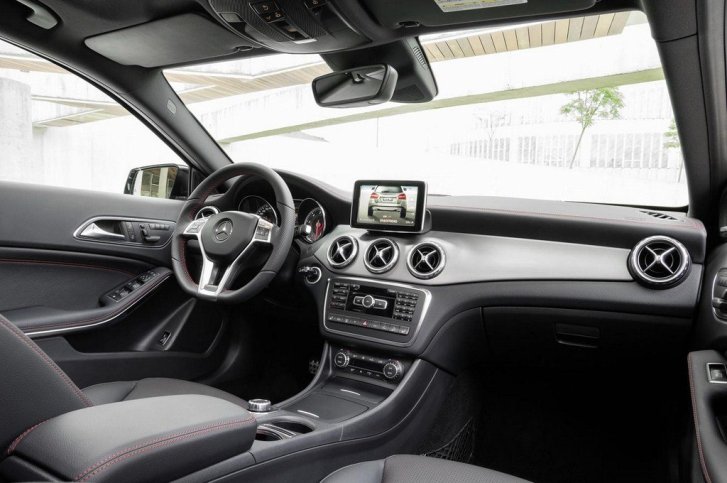 The GLA comes with Smart safety features such as ATTENTION ASSIST drowsiness detection and radar-based COLLISION PREVENTION ASSIST with adaptive Brake Assist. This feature combines with DISTRONIC PLUS (Optional). This additional function activated when a danger of collision persists and the driver fail to respond, the system is able to carry out braking at speed of up to 200 km/h.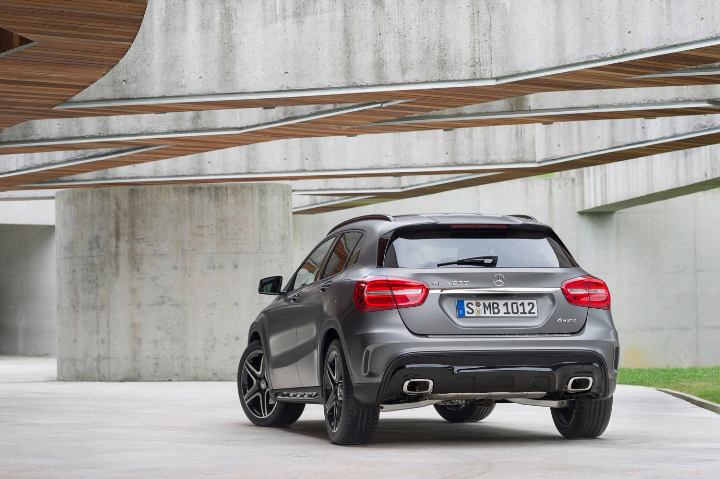 The GLA comes with Daimler's Digital Drive Style app concept which provides seamless integration of an iPhone into the vehicle. It includes Siri voice control and Glympse real-time location sharing. Glympse enables the user to share his or her current location with selected persons. Additional functions include Facebook, Twitter, internet radio, AUPEO! Personal radio and the advanced navigation system from Garmin with internet-based real-time traffic information, an online POI search function including Street View and a 3D map display.