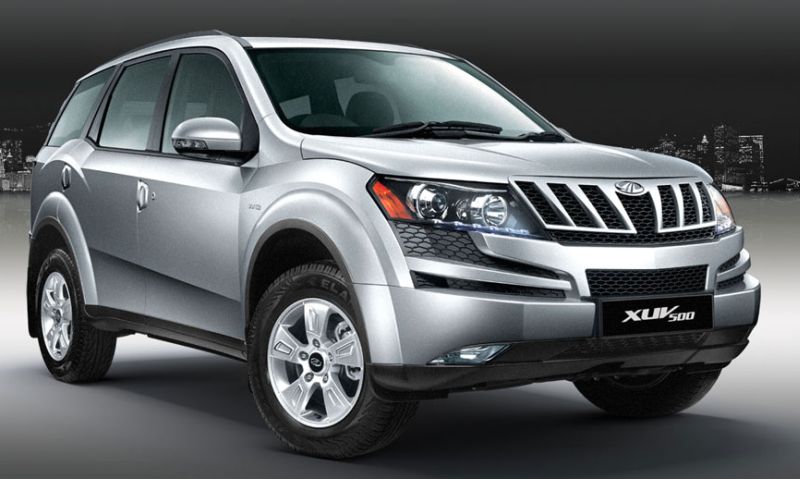 Mahindra & Mahindra Ltd (M&M) announced that it has sold more than 75,000 units of Mahindra XUV500 in just over 2 years since its launch. Mahindra XUV500, the SUV car launched in end September 2011 and since then it has won many awards in different categories.
Pravin Shah, Chief Executive, Automotive Division, Mahindra & Mahindra Ltd. said

We are overwhelmed by the enthusiastic response from customers to the XUV500 that has led to impressive sales of 75,000 plus vehicles in just over two years since its launch. This is a benchmark for sales among high-end SUVs, for which we are humbled. As a customer centric organization, we keep on evolving and the launch of the W4 variant bears testimony to the same.
Mahindra XUV500 is equipped with 2.2litre mHawk diesel engine which delivers a power-packed 140bhp with 330Nm torque. The 2.2litre engine is meshed with a 6-speed transmission and the 5th generation Variable Geometry Turbocharger which takes the XUV5OO from 0-60kmph in a mere 5.4 seconds. The XUV500 gives you up to 15.1 kms per litre.
Mahindra standard XUV500 starts from 12 lakh. Later Mahindra also launched entry level XUV500 for the price of 10.83 Lakh (ex-showroom Mumbai). The entry level W4 model is powered by the mHawk 140 bhp engine. In addition to the Cheetah-inspired design, it boasts of a range of technology, safety and comfort features.