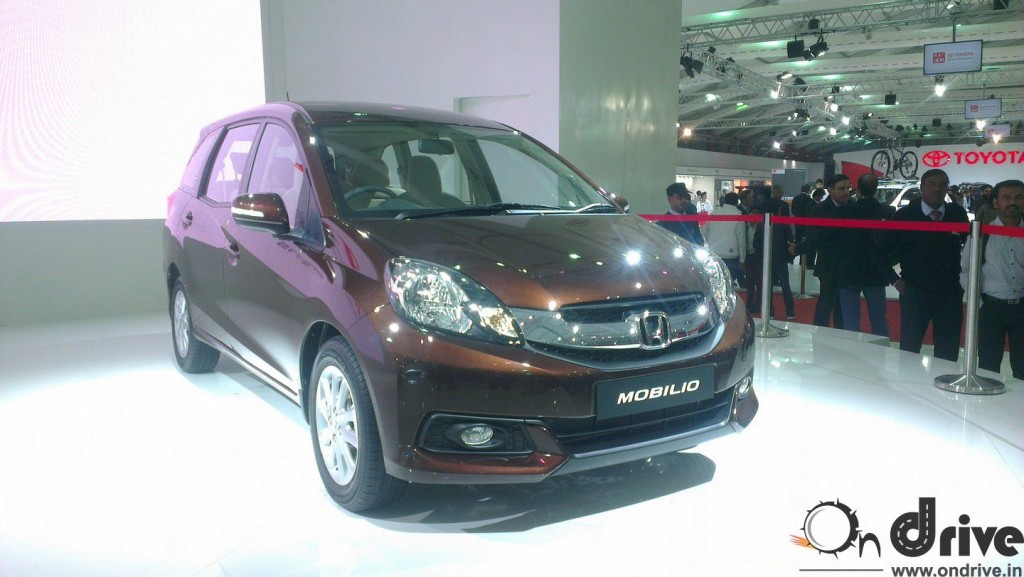 Honda Cars India Ltd. (HCIL) unveiled its compact MPV Honda Mobilio at Auto Expo 2014, Honda Mobilio is the Mid-size MPV which is designed for 7 people. The Mobilio comes with 7 seater option only. And it will compete with Toyota Innova.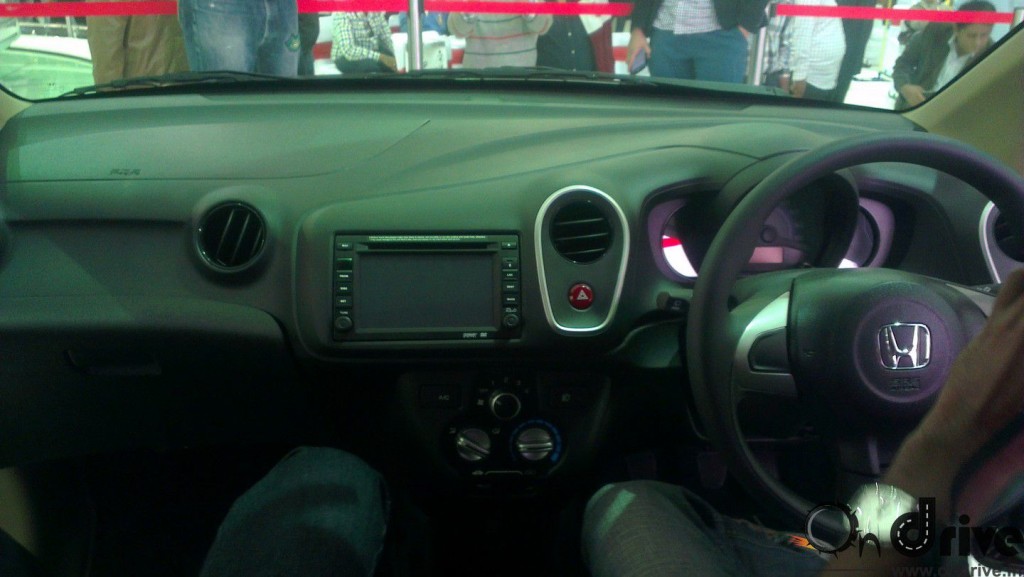 Honda is trying to fix the ugliness of MPV vehicles with mobilio, stylish looks, the company molded sportiness, Space, Comfort & Utility in a single body. Honda Mobilio is developed by Honda exclusively for the Asian markets with comprehensive research and customer feedback. The Mobilio features sporty styling and a spacious cabin, which can seat seven occupants in three-row configuration. Honda Mobilio marks an evolution in the MPV segment by offering a unique combination of Sporty Exterior styling along with Space, Comfort & Utility in just the right size to suit the needs of the modern Indian Family.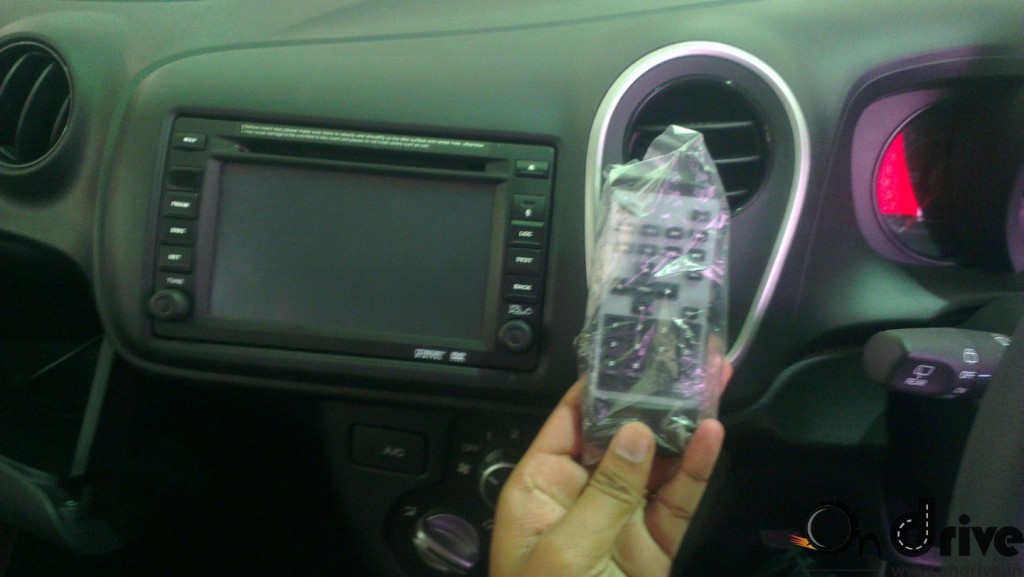 Honda Mobilio follow Honda great philosophy Max Maximum, Machine Minium. Honda reduced the lower portion of the instrument panel and adjust the seats to create leg room. The roof lining has been raised to provide ample headroom and larger windows have been designed to give wider and an open view.
With Mobilio, Honda is trying to create a new segment in the Indian market, which not only appeal to MPV segment customers, but also for families which went for a sedan or an SUV.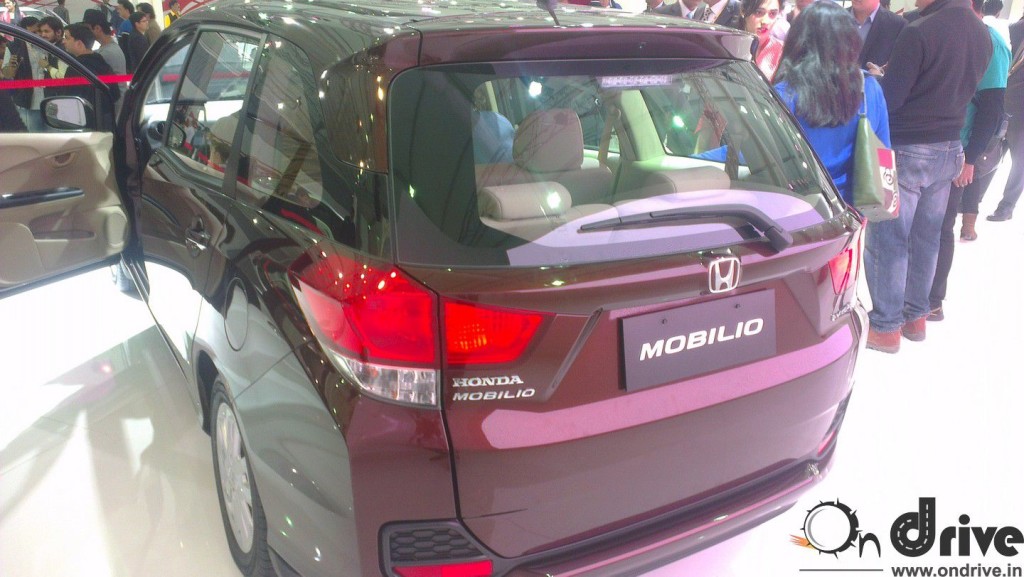 Honda Mobilio will launch with both Petrol and Diesel Engine. Honda didn't mention the power and type of engine will use, but looks like they're going to launch it with current engine models.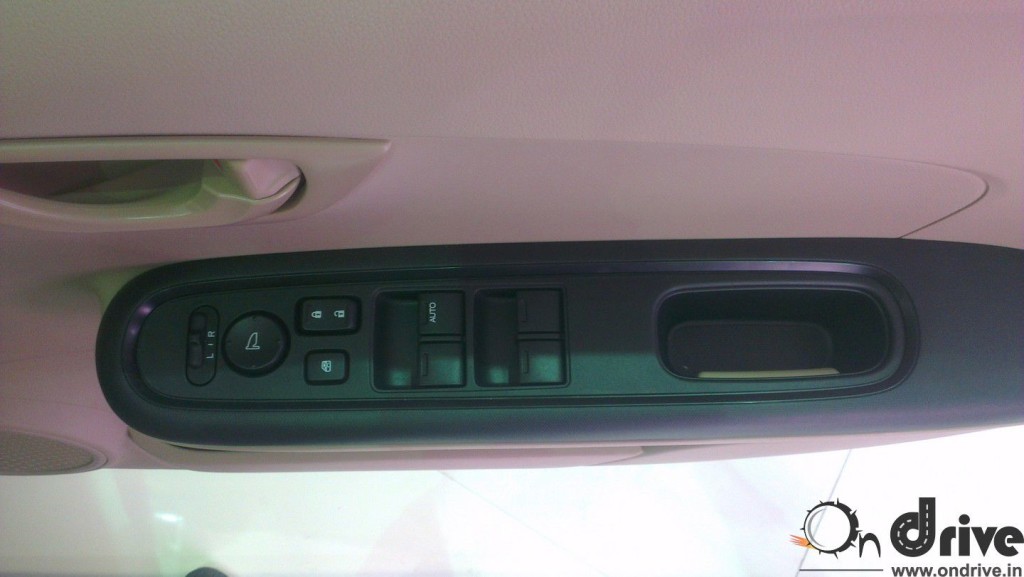 Honda Mobilio Features:
7 Seats in a 3 rows
Roof AC
Power window
Central locking
Power side glass with adjustable button
Available in both Petrol and Diesel engine
Infotainment system with 7-inch display
Powerful headlamp with Fog light
Rear wiper
Spacious interior
Tubeless tyre
Honda Mobilio will launch in mid-2014. The pricing and specs will be announced at the time of launch.