Hero MotoCorp unveils the concept vehicles that don't require petrol or diesel, Hero ion and Hero SimplEcity are two concepts that run on Hydrogen-fuel cell and on electricity.
Both motorcycles are the concept vehicle and hopefully we'll see the production version of these vehicles in near future. Hero developed an ecosystem of technology research and development where Hero engineers will work on future-ready mobility solutions. Hero iON and SimplEcity is the vehicles that from this ecosystem.
Hero iON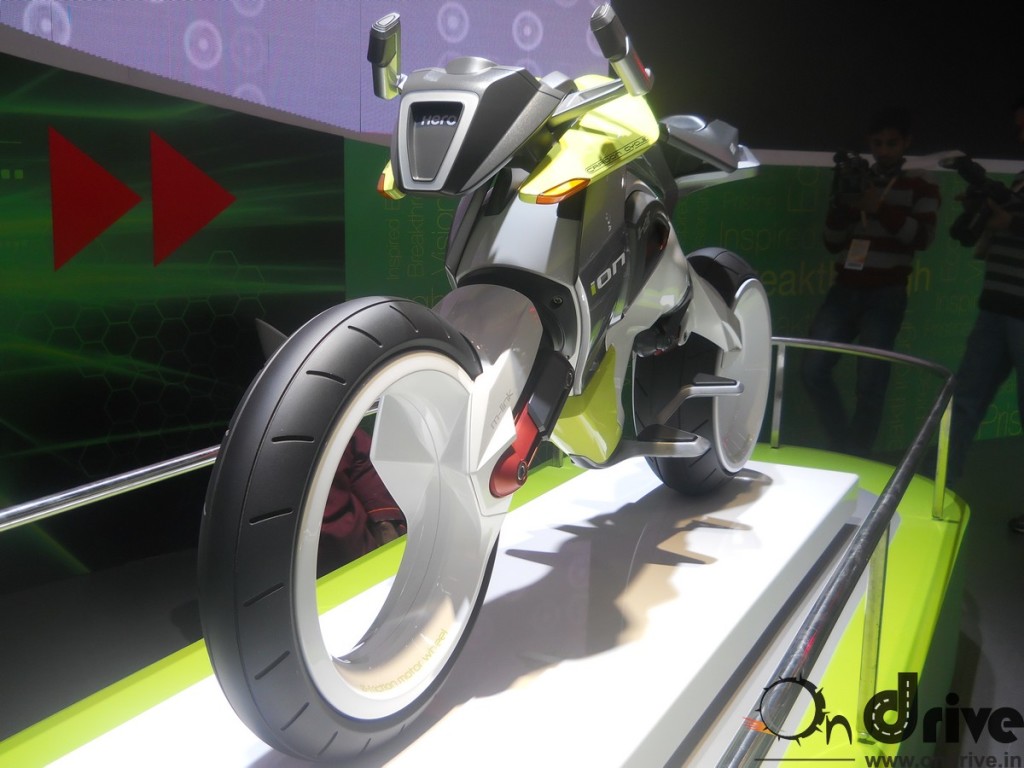 Hero iON gives us the glimpse into the future and demonstrates how bike will use Hydrogen fuel.
Hero iON has a hydrogen fuel cell in the center structure as well as advanced batteries that uses an advanced Li – Air technology, they use oxygen from the air instead of storing in an oxidizer internally. Wheels contain the rotor component of hubless electric traction motors that uses magnetic levitation technology that works on zero friction and whenever needed, they double up as a brakes.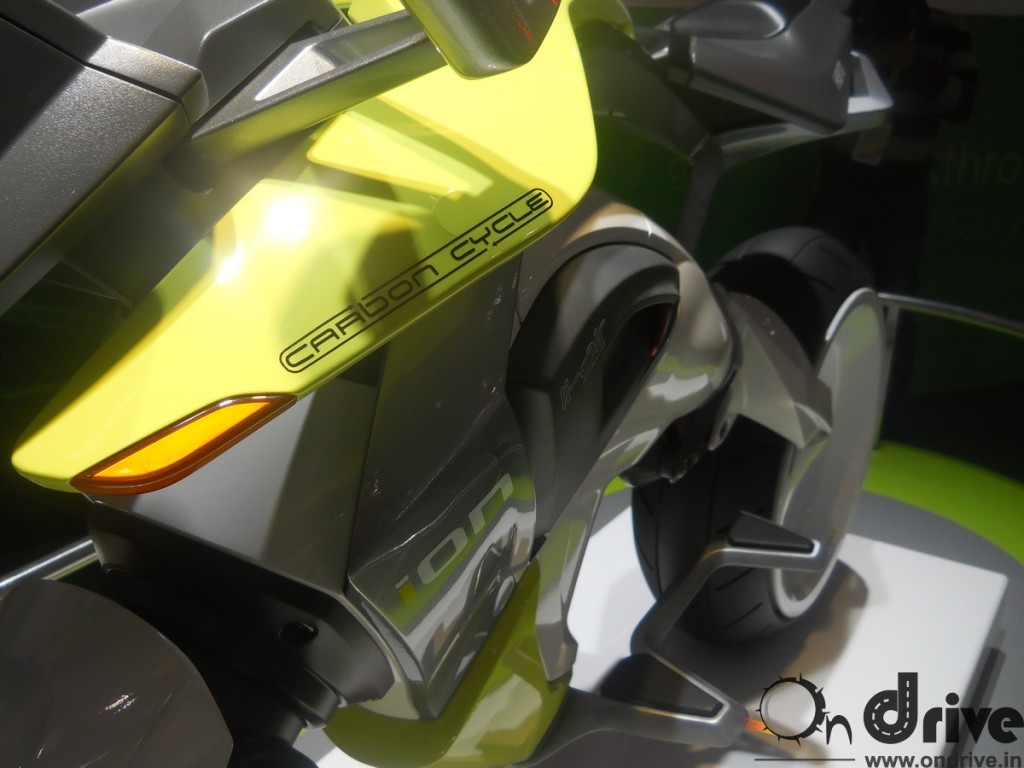 iON's light finger touch controls the handle grip. The steering is through a rotating front and rear wheel and suspension system around the pivots that are mounted on the power module. Multi-axis gyros and accelerometer sensor maintain stability. All-directional sensors for VSA (Vehicle Situation Awareness) keep track of the surrounding traffic flow and make corrections to the PBS systems as needed.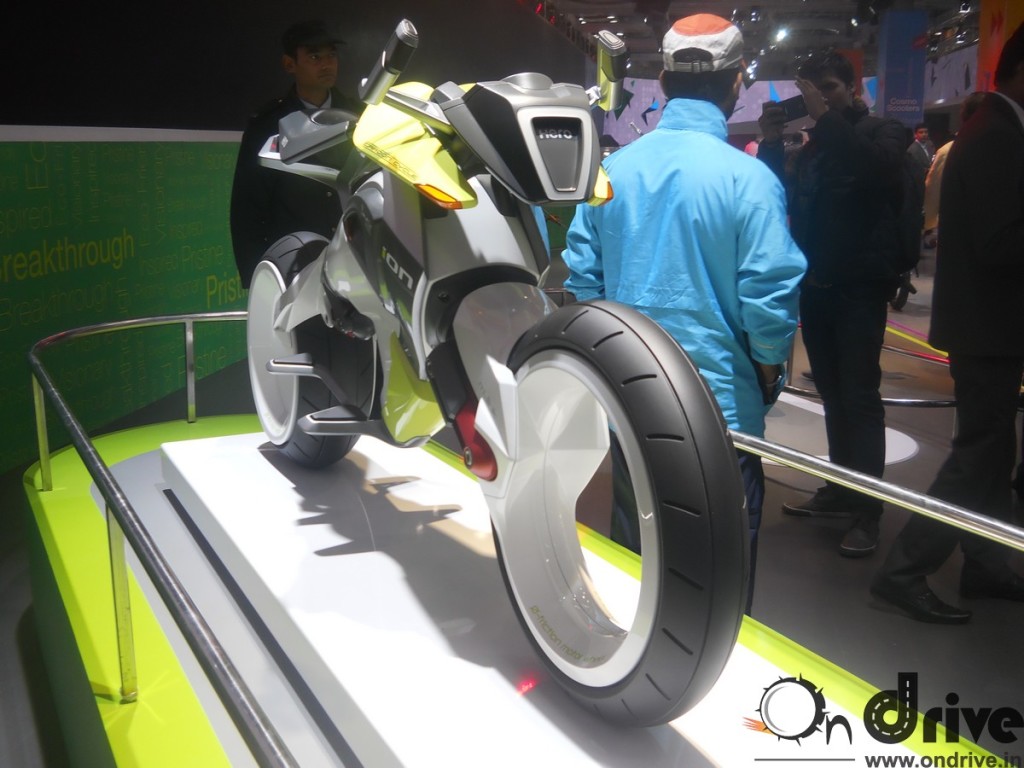 The iON has highly suspension system called them-link that utilizes magnetorheological damper which adapts to the road condition in real time using several on-board sensors. These sensors control the damping characteristics of the suspension system.
The basic vehicle information is available in the compact instrument cluster and full information is transmitted to the rider helmet. VSA also overrides any lower priority communications when traffic density becomes significant.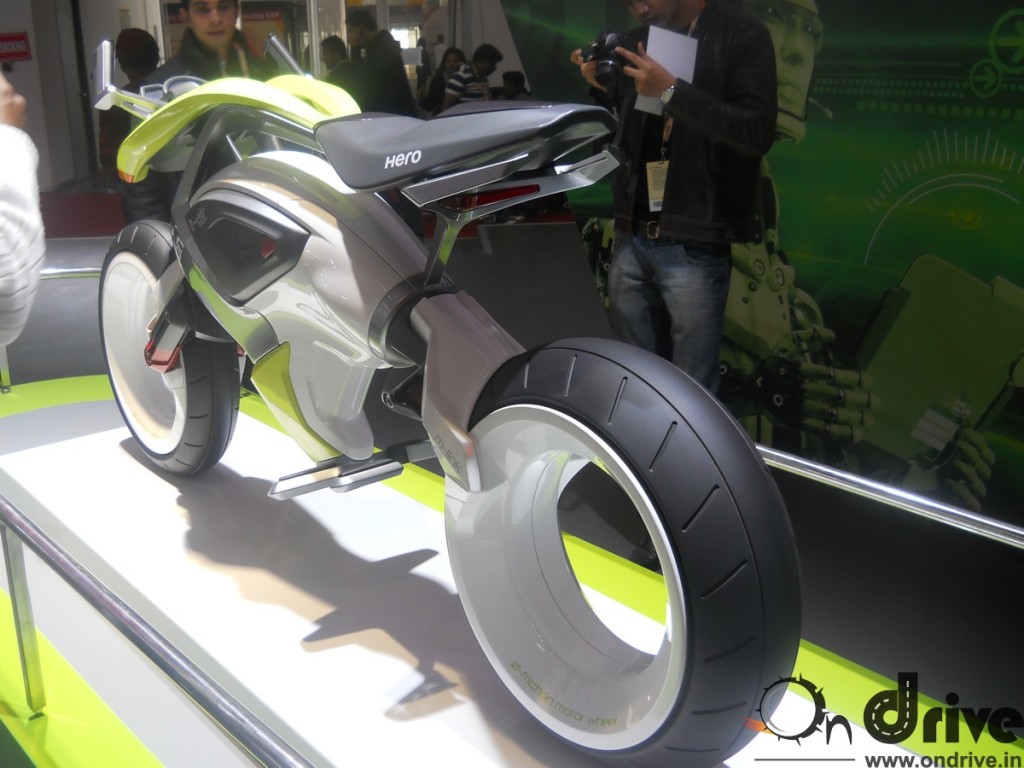 Hero SimplEcity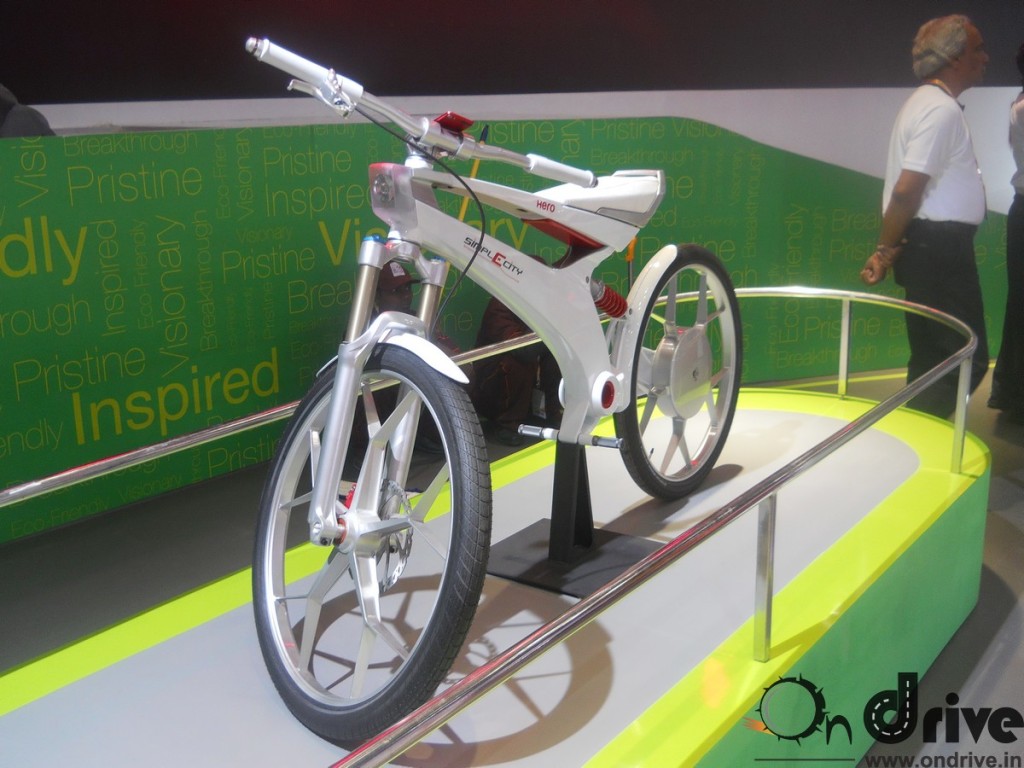 Hero MotoCorp next concept vehicle at Auto Expo 2014, is a first electric motorcycle from India. The all-new Hero SimplEcity is the lightweight urban motorcycle for the personal transportation.
The bike is designed especially for urban people, the motorcycle offers an efficient and reliable intra-city travel experience. The motorcycle weight is just 35 Kg and every system is designed in such a way to deliver optimum performance in city conditions.
The SimplEcity comes with innovative features such as a removable battery pack for the convenience of recharging. The motorcycle also has dashboard where information is delivered through the rider Smartphone via free SimplEcity application.