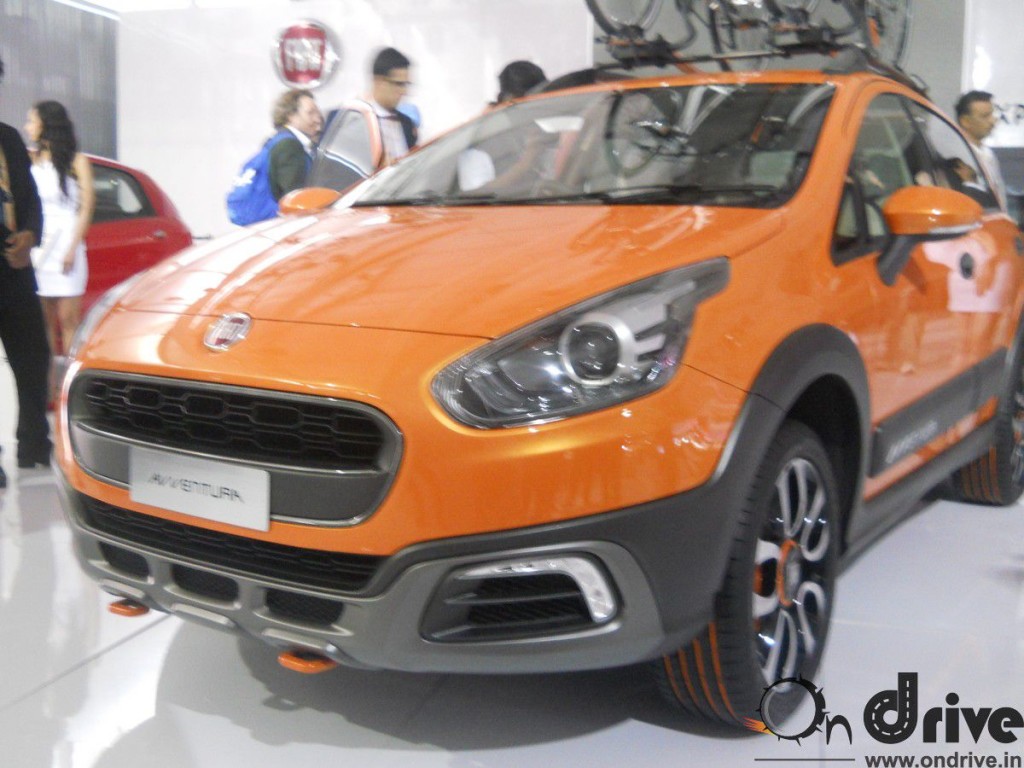 Fiat India unveils the Concept vehicle Fiat Avventura as a Global debut at Auto Expo 2014, India. Fiat Avventura is an urban car designed specially for the people who live in urban areas.
The Avventura is currently a concept SUV, but soon it will be debuting as a production vehicle. The Fiat engineers keep Indian road in mind while making this vehicle. The Avventura follow aggressive styling with tough, rugged exteriors and premium interiors which makes it a perfect combination of the Indian driving conditions.
The company has optimized driving seat with sufficient height, which gives a full front view.
In Exterior, the protective skid plates, strips and moldings, the fitted functioned roof bars and the spare wheels mounted back with a body colored cover. Right now only limited information is available. The company will share more as the car progresses into the production stage.
Fiat Avventura Photo Gallery: