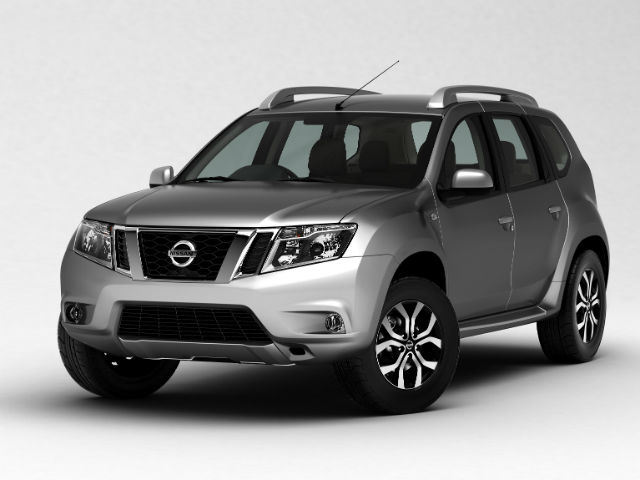 Nissan has unveiled the new SUV, Nissan Terrano for Indian Market. Nissan Terrano will compete with Ford EcoSport and Renault Duster.
Nissan Terrano will be powered by 1.5-litre diesel and the 1.6 litre petrol engines. The same engine that powered the Renault Duster. Through company may tweak the engine for best performance. We've to wait till official launch.
The Compact SUV looks same like Renault Duster but the company added some subtle changes like designer alloy wheels, B and C pillars, tail light has been stretched all the way to the bottom, SUV grille, angular headlights etc.
Nissan Terrano will be up for preorder from Sep 1 while the car will go on sale across India from early October. The company didn't announce the final priced but it should be around ₹ 10 Lakh.