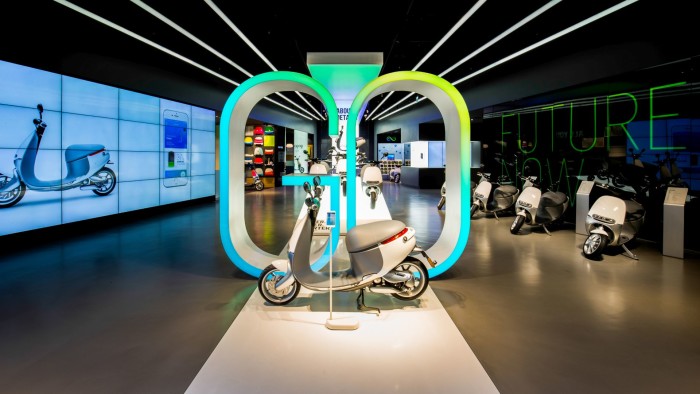 Gogoro has announced the launch of its Gogoro Smartscooter EV and Gogoro Energy Network in Europe in 2016.
The Gogoro Smartscooter is the high-performance, zero emissions two-wheeler electric vehicle with swappable batteries. This scooter will be integrated with Gogoro Energy Network where you can replace your batteries.
Gogoro Energy Network Battery-Swapping Infrastructure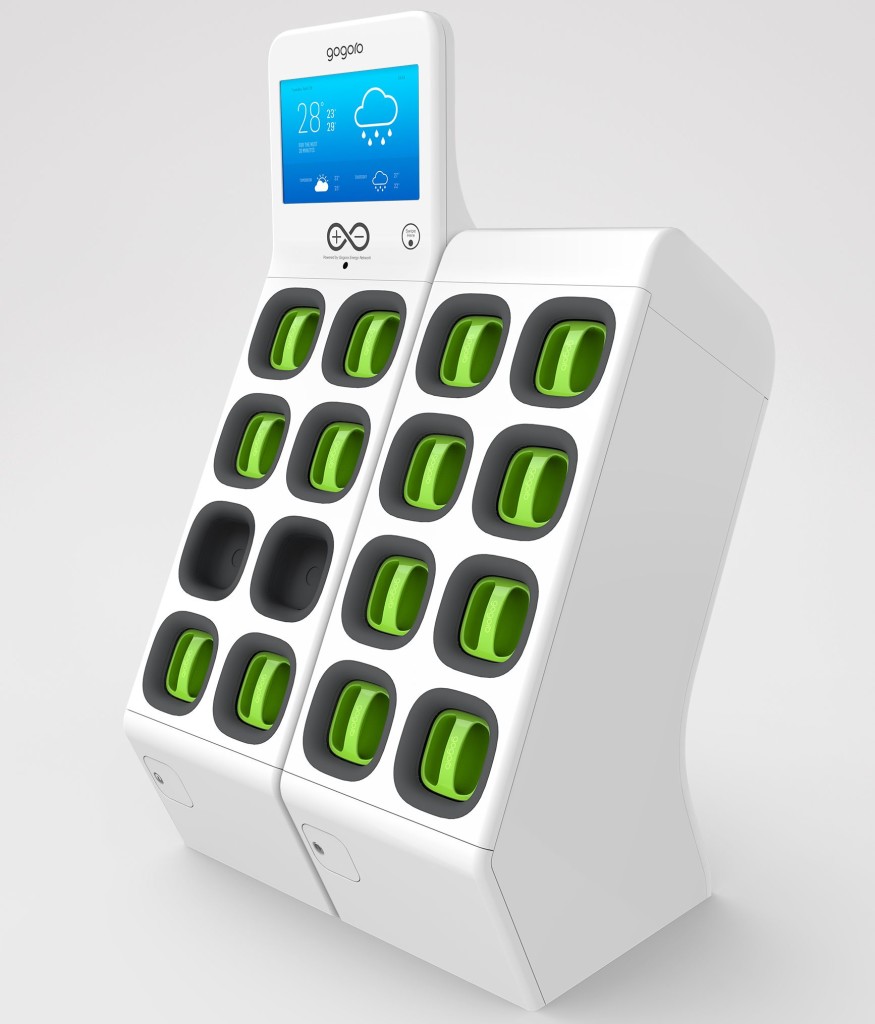 The Gogoro Energy Network is a modular battery-swapping infrastructure for electric vehicles like the Smartscooter that can be deployed across a city to provide portable power. This network is anchored by GoStations, ATM-sized vending machines where depleted batteries can be swapped for fully charged batteries in six seconds. GoStations will be deployed within one square mile of each other and in places people already associate with vehicles, like gas stations, parking lots, malls, and convenience stores, to ensure riders have easy access.
Gogoro Smartscooter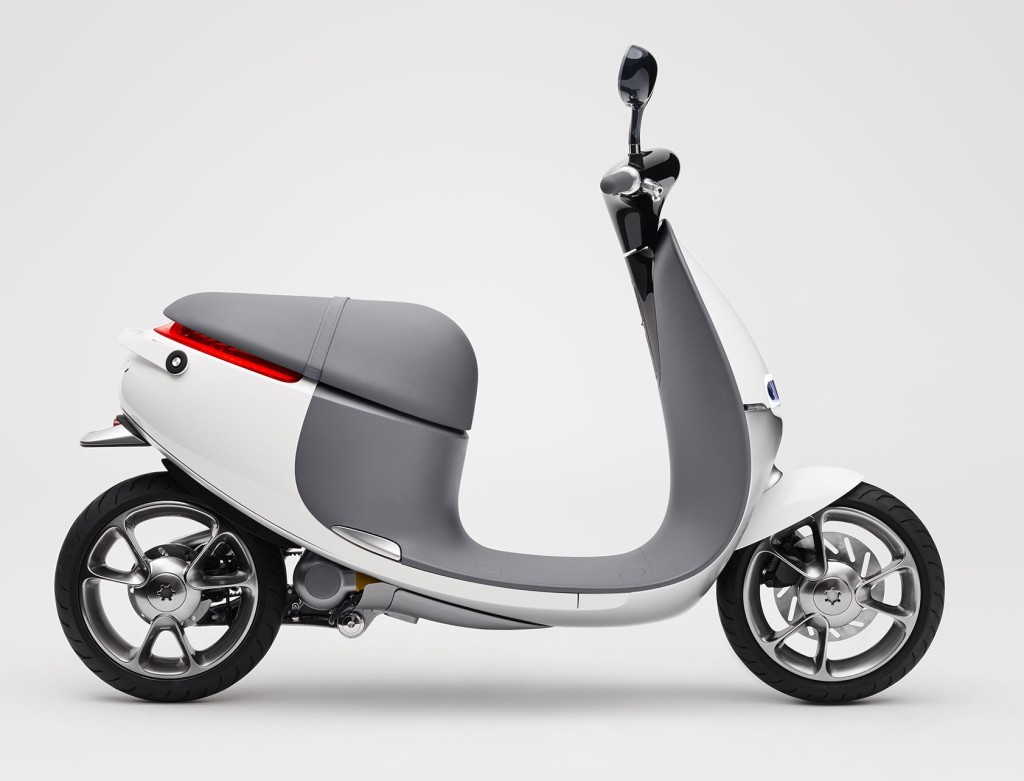 The Smartscooter comes with G1 Motor Liquid cooled permanent Magnet Synchronous Motor which produce maximum power of 8.58 hp @ 3250 RPM and maximum torque of 25 Nm @ 2250 RPM. The electric motor is powerful enough to take the scooter from 0 to 50 kmph in just 4.2 sec. The scooter can reach maximum speed of 95 kmph.
The Smartscooter maximum Riding range per battery Swap is around 100 km if you drive at the speed of 40 kmph.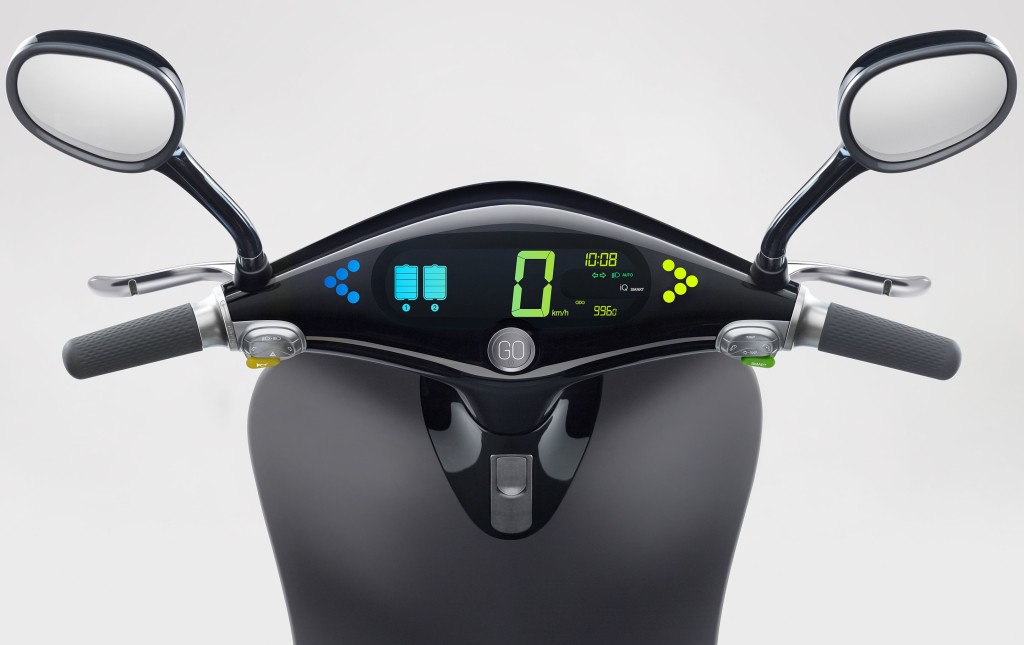 Gogoro's Smartscooter gathers, analyzes, and shares riding behaviors ten times a second to help riders determine what's best for their Smartscooter's energy consumption while getting the same performance. This riding data is updated to the cloud, every 10 minutes, from the Gogoro mobile app on the riders smartphone or when a battery is exchanged at a GoStation™ via NFC. Gogoro gives unique control to each rider to select the specific ride feel and throttle acceleration, the dashboard screen color spectrum and the lock-and-unlock audio and lighting themes.
Videos
Specification
Throttle Control
Ride-by-wire Electric Throttle with Saferide Redundancy
Drive Mode
Normal Mode / Super Boost Mode
Battery Connector
Orientation-Agnostic Connector
Motor
G1 Motor – Liquid Cooled Permanent Magnet Synchronous Motor
Cooling System
Liquid Cooled System with Monocoque Chassis Integrated Air Channel
Gear Box
Integrated Single Speed Planetary Gears
Max Power Output
6,400 W @ 3,250 rpm
Max. Power
8.58 hp @ 3,250 rpm
Max. Torque
25 Nm @ 0-2,250 rpm
Acceleration (0~50 km/h)
4.2 sec
Max. Speed
95 kmph
Max. Riding Range Per Battery Swap (@ 40 km/h)
About 10 km
Sensors
Multiple Gravity and Shock Sensors
Ambient Light Sensor
Multiple Thermo Sensors
Wireless Connectivity
Bluetooth 4.0, NFC
Dimension
1,730 mm x 690 mm x 1,215 mm
Wheelbase
1230 mm
Gross Weight with 2 batteries
112 kg
Chassis
Aeroframe Aluminum Monocoque Chassis
Front Suspension
Aluminum Inverted Single Shock Single Arm
Rear Suspension
Aluminum Multi-Link
Brake System
Hydraulic Disc Brake
Headlight
SmartBrite Programmable Vehicle LED Headlight
Pricing
After the initial Smartscooter purchase, riders will subscribe to a monthly plan that includes unlimited battery swaps and roadside assistance. This subscription model is similar to mobile phone or video streaming services. Vehicle price and subscription plan rates will vary