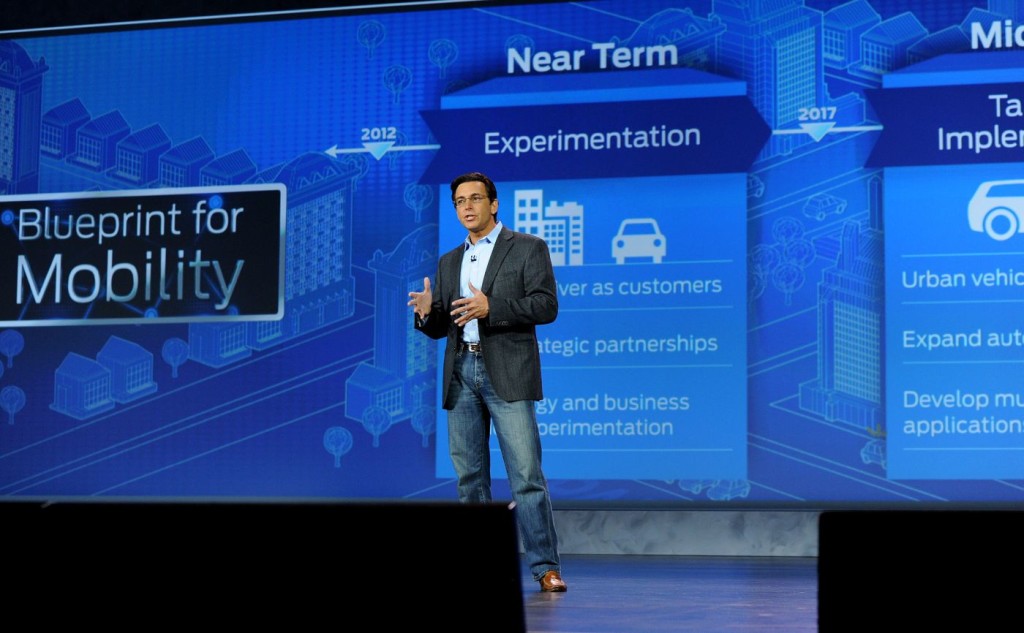 Ford announces the Ford Smart Mobility plan to use innovation to next level in connectivity, mobility, autonomous vehicles, customer experience and big data. Along with that, Ford also announced the 25 mobility experiments around the world, the experiments include better transportation ideas, flexible user-ship models and social collaboration. Both these projects announced at CES 2015 and one of the mobility experiment Share-Car project is coming to India.
Out of 25 Ford Smart Mobility experiments, North America will get eight, nine in Europe and Africa, seven in Asia and one in South America. Each experiment is designed based on the country, transportation ecosystem.
The experiments address four global megatrends – explosive population growth, an expanding middle class, air quality and public health concerns, and changing customer attitudes and priorities – challenging today's transportation model and limiting personal mobility, especially in urban areas.
Ford will test the Share Car concept in Bangalore, India with small groups such as co-workers, apartment dwellers and families. This experiment will help those who don't have a car, but still can use the car benefits.
Ford also revealed that they're working on a fully automated vehicle. Right now Ford semi-autonomous vehicle cars are already on Road with features like lane-keeping assist, adaptive cruise control, Pre-Collision Assist with Pedestrian Detection and active park assist. Fully autonomous Ford Fusion car is undergoing road testing. The car will use all current semi-autonomous with new LiDAR sensors to generate a real-time 3D map of the surrounding environment.
With LiDAR sensors, car can predict where vehicles and pedestrians might move. The car is still under testing and we'll soon going to see the fully automated car like Google Auto Car.