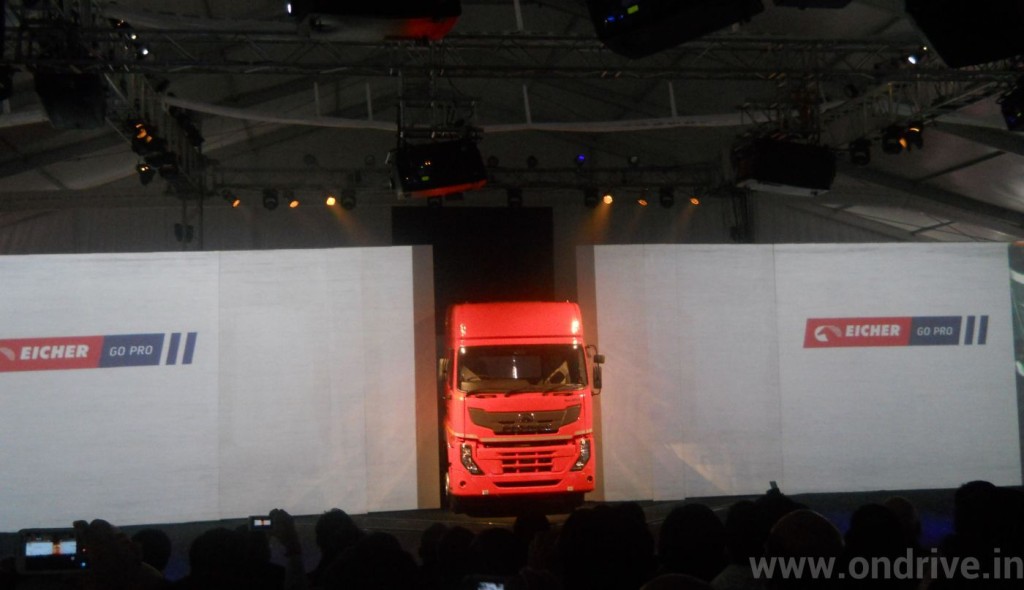 Eicher unveiled all new range of trucks and Buses at a huge product reveal event in Pithampur, Indore. Eicher PRO series includes 11 new products in both trucks and buses covering the entire 5 to 49 tonne gross vehicle weight range.
With this event, Eicher brand enter into the emerging premium segment. Eicher says the Pro series will change the future of Indian trucking.
Eicher Pro Go means to modernize the Indian trucking industry by offering higher PROductivity, PROfitability and PROsperity for the customer. Eicher Pro series promises to deliver best-in class fuel efficiency, higher loading capacity, superior uptime and vehicle life time profitability.
VE Commercial Vehicles improved every aspect of its product from exterior design to engine technology to cabin features. The new heavy duty range of trucks from Eicher are powered by new generation engines taken from their partner Volvo Group with a power capacity of 180-280 HP with high fuel efficiency, reliability and longer life.
Features of Eicher Pro Series Trucks and Buses:
Best-in-class fuel efficiency
Good driver comfort and better drivability
Cruise Control
Higher uptime and superior reliability
Higher resale value
Optimized maintenance cost
High loading capacity
Both Left Hand side and Right Hand side drive
Olof Persson, President and Chief Executive Officer, Volvo Group

The trucks launched today are the embodiment of our joint efforts over the last five years. The vital combination of the Volvo Group's world class technology and the frugal cost expertise and management of Eicher has created a range that will set new standards amongst customers with high demands on profitability, flexibility and driver effectiveness.
Siddhartha Lal, Managing Director and Chief Executive Officer, Eicher Motors Ltd. said

The Volvo Group and Eicher Motors came together five years ago with a vision to modernize the Indian commercial vehicle industry; and we are here today to present the most professional, holistic and progressive approach to Indian trucking .Our philosophy of "Go Pro" implies that our customers can truly work with and rely on a professional partner. Eicher's products, service and attitude are truly professional, and this enables our customers to become more productive, profitable and prosperous in their work and life.
Following Eicher Pro Series Trucks and Buses launched:
Eicher Pro 1000
The light and Medium duty trucks. Available in range from 5 to 14 ton Gross Vehicle Weight.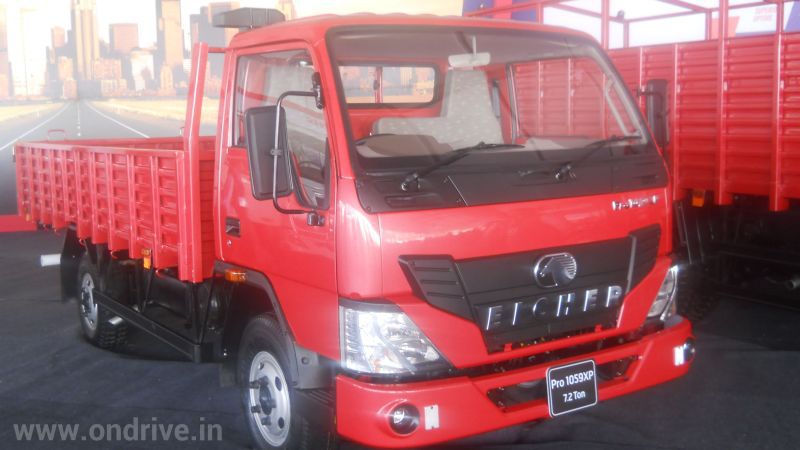 Eicher Pro 3000
The Medium duty new generation trucks. Available in range from 5 to 14s ton Gross Vehicle Weight.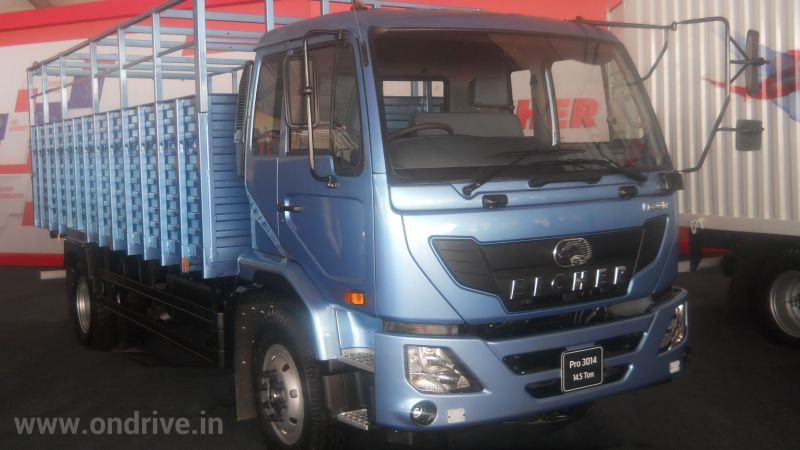 Eicher Pro 6000
The new generation heavy duty trucks and tippers.  Available in range from 16 to 40 tons Gross Vehicle Weight.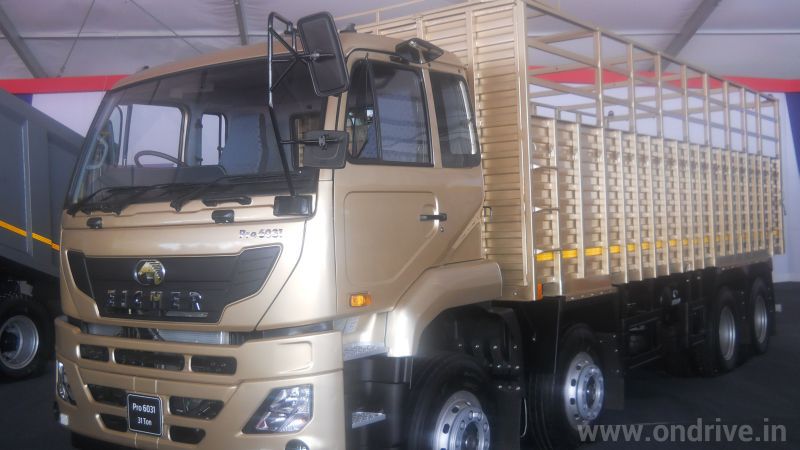 Eicher Pro 8000
The new generation heavy duty trucks, tippers and tractors. Available in range from 25 to 40 tons Gross Vehicle Weight.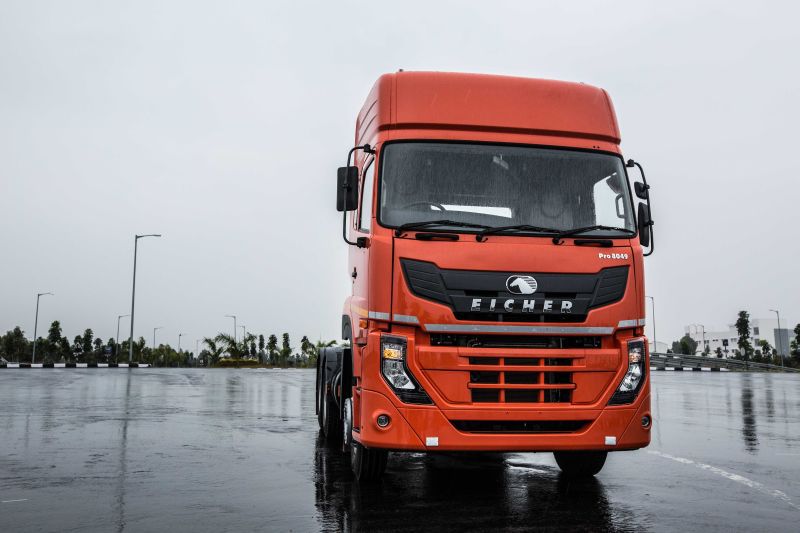 Eicher Skyline Pro Buses
This includes normal and school buses.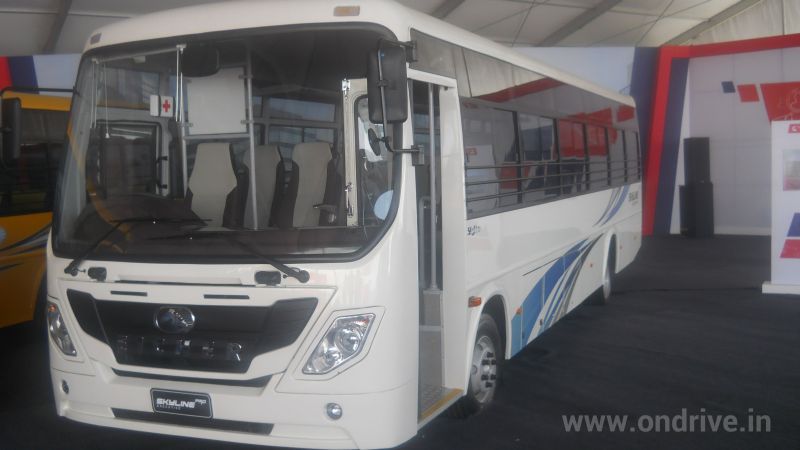 The Eicher Pro series range will be launched in a phased manner starting February 2014. The company still manufacturing old models, but in future old product will be replaced by Pro series. The company didn't unveil the pricing, they will reveal the price at the time of product launch.