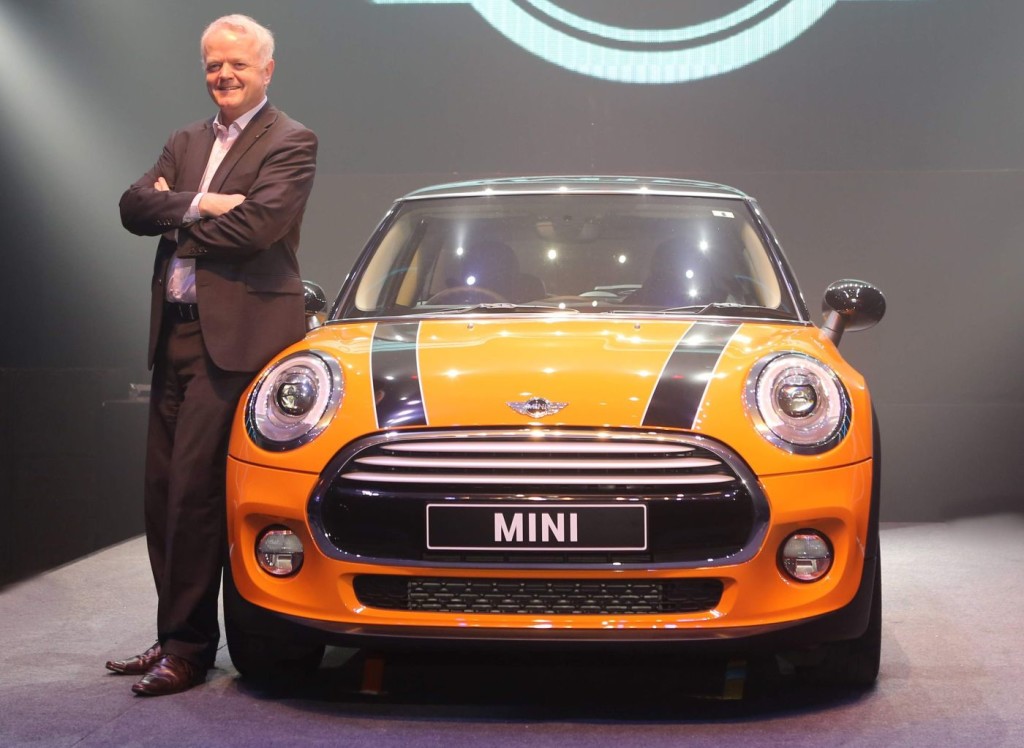 BMW has launched the new MINI 3-door and the new MINI 5-door in India. This is the first time when MINI comes with 5-door model in the small car segment. The new MINI Cooper D 3-door and the new MINI Cooper D 5-door are available at MINI dealerships across India as Completely Built-Up (CBU) units. While the MINI Cooper S 3-door will be available at MINI dealerships across India as CBU unit in the first quarter of 2015.
MINI 3-door
The new MINI 3-door sports, new redesigned front grille with big air intakes, a black honeycomb-patterned grid and newly designed headlights. On the back, you'll find the air outlet with two fog lights and rear lights with full-LED headlight.
The new MINI Cooper D 3-door comes with 1.5-litre 3-cylinder MINI TwinPower Turbo diesel engine that produces maximum power of 114 hp and a maximum torque of 270Nm. The engine has a top speed of 200 kmph and shoots from 0 to 100 kmph in just 9.2 seconds. The engine is mated with 6-speed automatic transmission, which ensures efficiency, enhanced shift comfort and increased shift dynamics. The automatic transmission is again combined with the automatic engine start/stop function.
MINI 5-door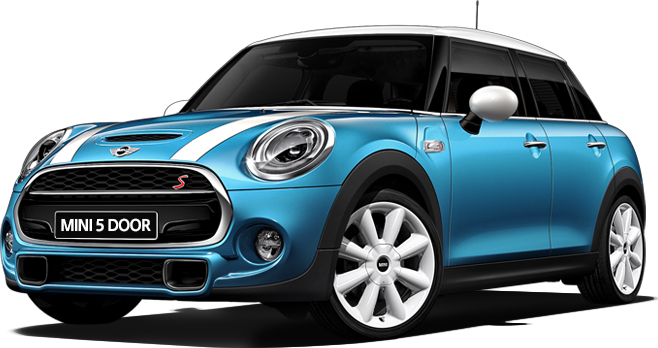 The new MINI 5-door is the first time hitting the market and it is the second body variant of the new MINI. The new MINI 5-door hold same design pattern and engine fire power. The only difference is that it comes with five doors and slightly longer wheelbase.
From the engine side, everything is same just like 3-door MINI. The new MINI also gets Driving Modes from that you can change the car driving characteristics interior lighting and engine sound. You can switch to GREEN mode to save on fuel or dial it up to SPORT mode to test the speed and agility. If you want the best of both worlds, just leave it on MID mode and the vehicle will be on its best balanced behavior.
Both MINI 3-door and 5-door will give a mileage of 21.15 kmpl.
Safety Features
In the safety department, the new MINI comes with standard safety equipment like front and passenger airbags, 3-point seat belts, Dynamic Stability Control, crash sensor, Anti-lock Braking System and Run-flat indicator.
Hi-tech features
The new MINI packed with hi-tech features like hi-tech infotainment which comes with 6.5-inch display or 8.8-inch widescreen display. The infotainment can hooked up to a Smartphone. With relevant apps, you can access Facebook, Twitter, Check-in on Foursquare, check RSS Feeds, stream music from radio stations and online search.
Price
The new MINI Cooper D 3-door: ₹ 31,85,000 (ex-showroom)
The new MINI Cooper D 5-door: ₹ 35,20,000 (ex-showroom)