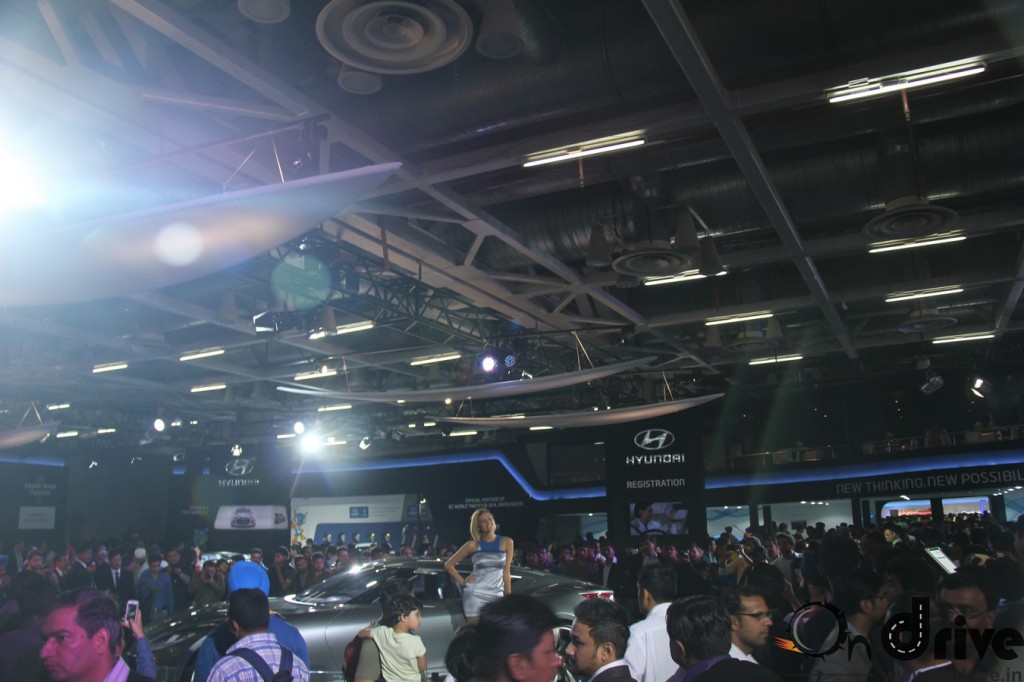 Today, The 12th edition of Auto Expo – The Motor Show 2014 opened to the public today and the event received an overwhelming response from people. 60,000 registered visitors attended the show and over 35,000 tickets were sold throughout the day. Despite the venue is far from the New Delhi, visitors kept pouring in to experience the best products in the Indian Automobile market.
This year Auto Expo 2014 brings much excitement for their visitors. They aren't only experiencing the best and latest products, but also participating in various activities like motion gaming, virtual cricket, car race, safety test, treasure hunting etc. Visitors also undertook test drives at the electric and hybrid vehicles at the Electric Mobility Pavilion, experienced safe driving programs at the stalls of some of the leading two wheeler companies where they were also educated on techniques and practices for safe driving. Many visitors won the prizes in the different activity.
The Vintage car pavilion, which is also at weird location proved to be one of the biggest crowd puller. This proves that the Old is Gold, also Driving safety event and nearby refreshment area help the pavilion.
Various musical performances keep visitors' entertainment throughout the show. Also Free Shuttle service from nearest metro stations made the convenient.
Day 4 and Day 5 will witness more such activities as the Auto Expo will prove to be a great place to visit this weekend.
I request everyone to visit the show. You can book tickets here.