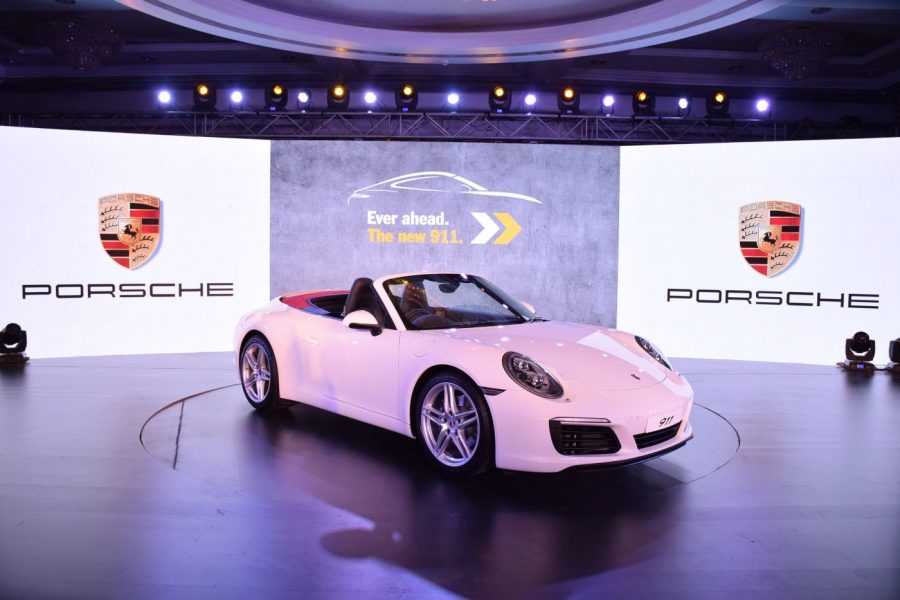 Porsche India launched its new Porsche 911 in India. The new Porsche 911 available in a range of models variants including coupe and cabriolet.
Porsche 911 Carrera
The Porsche 911 Carrera produces 370 hp of power and 450 Nm of torque @ 5000 RPM. The powerful engine will take the car from 0 to 100 km/h in just 4.2 seconds.
Another model in Porsche 911 Carrera is the Carrera S which produces maximum power of 420 hp and maximum torque of 500 Nm @ 5000 RPM. The Carrera S will sprint from 0 to 100 km/h in just 3.9 seconds.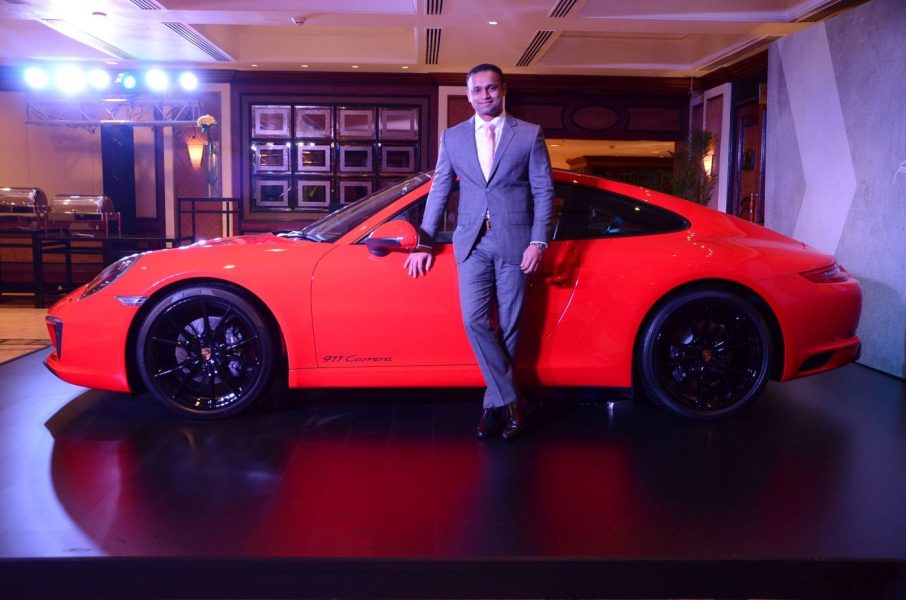 The Porsche 911 Carrera also available Rear-axle steering option in which front and rear wheels are turned in the same direction at a speed of 80 km/h. At speeds of up to 50 km/h, the wheels are turned counter to one another for improved agility. This technology also enables better manoeuvrability in city traffic thanks to the vehicle's turning circle being reduced by 0.4 metres.
Porsche 911  Turbo
Those who like more horsepower, the Porsche 911 Turbo is for them. It comes with 3.8-litre six-cylinder bi-turbo engine which delivers a maximum power of 540 hp which takes the car from 0 to 100 km/h in 3 seconds. Top speed of 911 Turbo is 320 km/h.
The 911 Turbo S comes with new turbochargers with larger compressors which produce maximum power of 580 hp which takes the car from 0 to 100 km/h in just 2.9 seconds. The top speed of the car is 330 km/h.
The steering wheel also comes with mode switch which consists of a rotary ring with four positions for the driving modes: Normal, Sport, Sport Plus and Individual.
When it comes to exterior, the new Porsche 911 include new headlights with four-point daytime running lights, a redesigned rear lid with vertical louvers as well as distinctive four point brake lights.
The interior of the Porsche 911 also updated with the enhanced Porsche Communication Management System (PCM) which features a multi-touch 7-inch Display.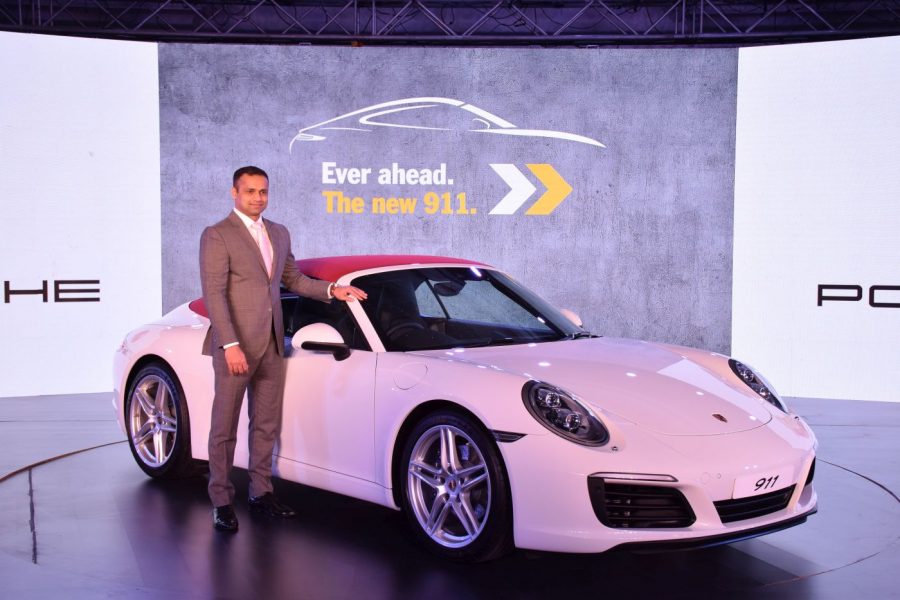 Price & Availability
The new Porsche 911 is now available for order in India. The basic retail price ex-showroom for the standard 911 Carrera base model starts at INR 14,233,000 in Delhi and INR 13,971,000 in Mumbai.