Trouve Motor, a company from Bangalore is all set to launch its first Hyper-Maxi Scooter H2 in India. The scooter is designed in an R&D facility in Bangalore.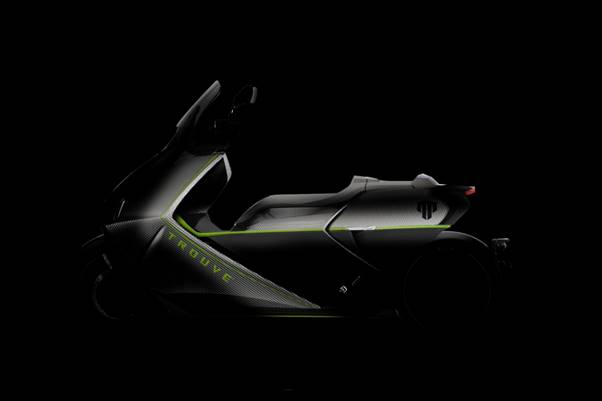 Trouve H2 scooter is equipped with a liquid-cooled motor, single-speed transmission, mon-shock rear suspension & upside-down fork suspension on the front and an LED headlight.
The H2 Electric Scooter can cover a range of 130-230 KM and can reach 0 to 60 kmph in 4.3 seconds with the help of 4.8 kW continuous power and 7.9 kW peak power.
Trouve Motor H2 Electric Scooter Features
Liquid Cooled Motor
Mated with belt drive
LED Headlight front & back
4G Connectivity
Google inbuilt
14-inch wheels
130-230 KM range
Double Pot Callipers
Peak power 7.9 kW
Continuous power 4.8 kW
Single Speed Transmission
Price & Availability
The pre-booking of H2 will start in August 2022. The scooters are expected to hit the road in the first half of 2023.