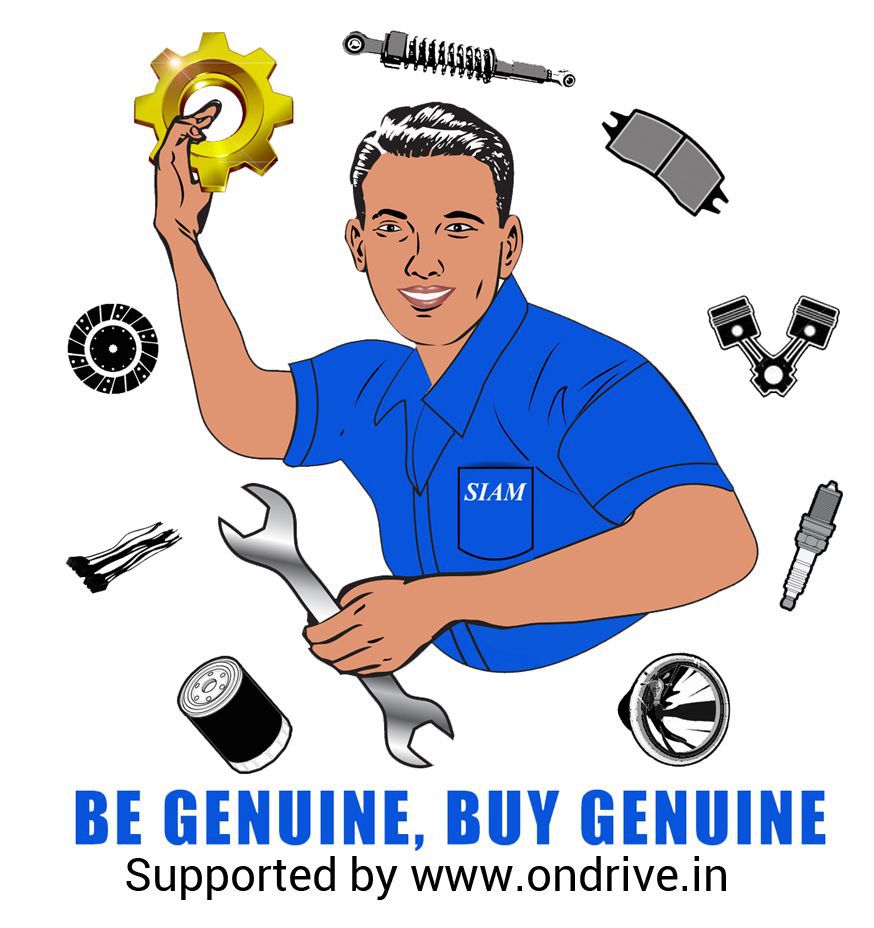 SIAM (Society of Indian Automobile Manufacturers) launch the awareness campaign "Be Genuine, Buy Genuine". From this campaign, we'll fight against spare parts, counterfeit market, unauthorized manufacturers and sellers.
SIAM laid the foundation of the Anti Counterfeiting Group (ACG) teaming up with all the major players in the auto industry. Fake spare parts are a thriving business in India and currently it holds around 32-47% share in the industry. The only way to fight against counterfeit products is by educating customers. The ACG campaign will emphasize customer awareness, validation methods, packaging updates and other best practices to detect fake products.
Announcing the campaign Mr.R S Kalsi, Executive Director- Vehicle Dispatch, Parts & Accessories, SIAM ACG said, "The counterfeit spare parts market is not being considered as seriously as any other product fake products market. Therefore, fake auto part manufacturers are taking advantage of the consumers' ignorance. Introducing our Campaign is a small step to create awareness about this phenomenon."
The SIAM has stall at Auto Expo – The Motor Show 2014 at India Expo Mart, Greater Noida to promote the ACG campaign. We'll bring all the details regarding ACG from Auto Expo.
OnDrive join the war with SIAM against Counterfeit auto parts.
Join Anti Counterfeit Campaign: