Revolt Intellicorp Pvt. Ltd announced the launch of Electric motorcycles RV400 & RV300 in India. The RV300 is the slightly low motor variant of RV400.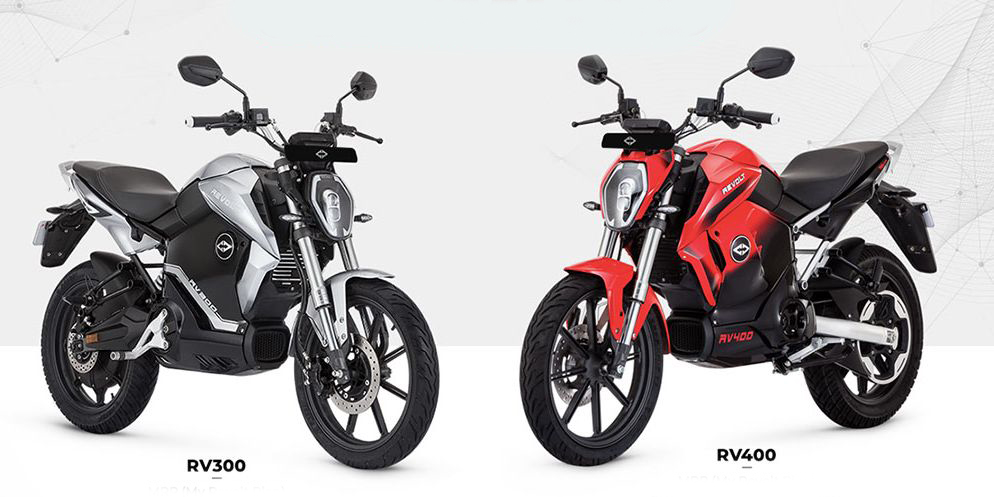 The RV400 is powered by a 3.24 KWh Lithium-Ion battery that can generate 72V of power. With a single charge, the bike can achieve the maximum range of 150 Kms with the top speed of 85 kmph. It comes with a CBS braking system (Disc on both bikes) and an adjustable mono-shock. The Revolt RV400 has a ground clearance of 215 mm and will be fully charged (0-100%) in 4.5 hours. As part of the accessories package, Revolt will offer a connected helmet in partnership with Google, that allows you to start the bike using a voice command- "Revolt Start."
The RV400 is equipped with the fully digital instrument cluster, 4G connectivity, and an LED headlamp. The Owner can choose four different exhaust sound and more can download via an app.
Other Smart features that can do using the app is: Check Battery Status, View past rides, Geo Locate bikes, Remote start/stop and SOS battery delivery.
The bike's battery can be removed and charge at Home or Office. The company will also set up the Switch stations around the city so that you can exchange the battery with the fully charged one.
The RV400 & RV300 has almost the same features just the power difference. The RV300 is trimmed down version of RV400.
Price
The Price of Revolt RV400 in India: Rs. 3499/month for 37 months
The Price of Revolt RV300 in India: Rs. 2999/month for 37 months