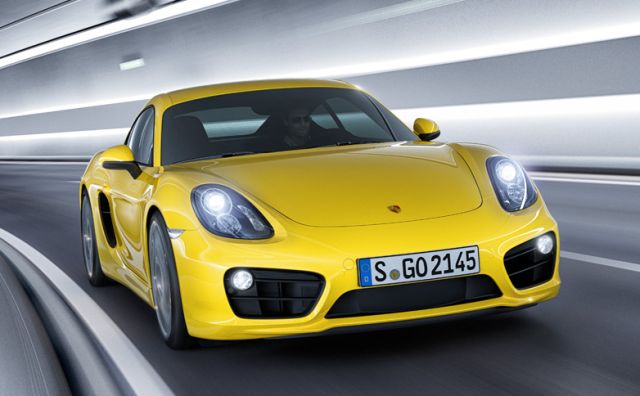 Porsche India revamped its two-seater car, now it is lower and longer, lighter and fast, more efficient and more powerful. The new Cayman is (after the 911 Carrera and Boxter) the third sports car model from Porsche to feature lightweight body design with mixed aluminium-steel construction. Porsche new lightweight body is up to 32 percent lighter and consumes up to 15 percent less fuel per 100 km.
The Porsche Cayman S has 3.4-litre flat-six cylinder engine developing 325 hp, rear-wheel drive and seven-speed Porsche Doppelkupplung (PDK) transmission as an option. When the car equipped with PDK, it accelerates from 0 to 100 km/h in 4.9 sec and attains a top speed of 281 km/h.
The PDK shifts without any interruption in propulsive power and it enables faster sprints and better fuel economy. The Sport button allow driver to choose between sport-oriented tuning and comfortable tuning that is optimised for fuel efficiency. In Sport mode, the electronic engine management system makes the engine respond even snappier, with more direct dynamic response of the engine.
Only two changes in Exterior design, extended wheelbase with shorter overhangs.
In Interior design, The new bi-color leather packages (optional) and a high-end Burmester sound system.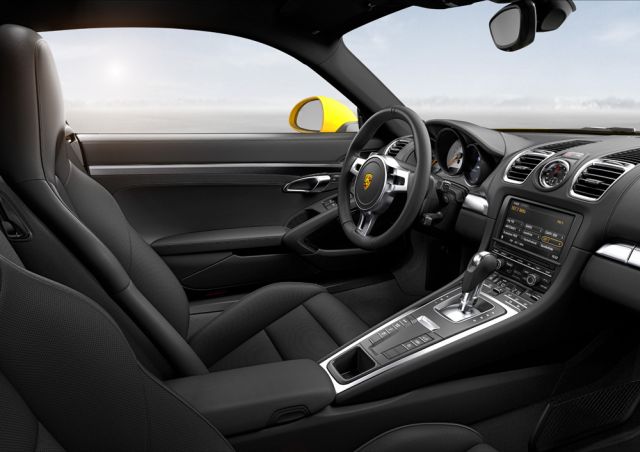 Features of new Porsche Cayman S:
Two seat, mid-engined coupe; lightweight body in aluminium-steel construction
A unique, new design, mid-engine typical driving dynamics and high performance
Longer wheelbase, wider track and larger wheels
Up to 30 kg lighter, depending on the specific model and equipment, consumes up to 15 per cent less fuel per 100 km
Water-cooled flat-six engine 3.4-litre developing 325 hp
0 – 100 km/h in 4.9 seconds , top speed 281 km/h
Engine and transmission bolted together to form a single drive unit
Larger front brake discs, diameter 330 mm
19-inch wheels, new rim designs available
Standard CDR audio system with 7-inch touchscreen display
3 classic round instruments with the centrally positioned rev counter
Price and Availability:
The New Porsche Cayman is available for order as of today and it is priced at Rs. 92,99,000 (ex-showroom Delhi)