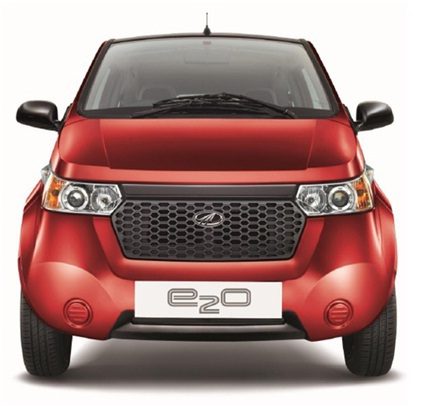 Mahindra Reva Electric Vehicles Pvt. Ltd. has revealed its next generation, future ready electric car as the Mahindra e2o.
The Mahindra e2o will use next generation Lithium Ion battery's that will take the car to 100 kms per charge which is adequate for most daily journeys within the city. The e2o can be charge through any 14 ampere plug point at home or anywhere.
The Mahindra e2o is slated to launch soon and it will manufacture at Bengaluru plant.
Mahindra e2o is inspired by orange to go green for sustainable living. The in 'e' Mahindra e2o stands for the energy of the Sun which is abundant and clean. The '2'