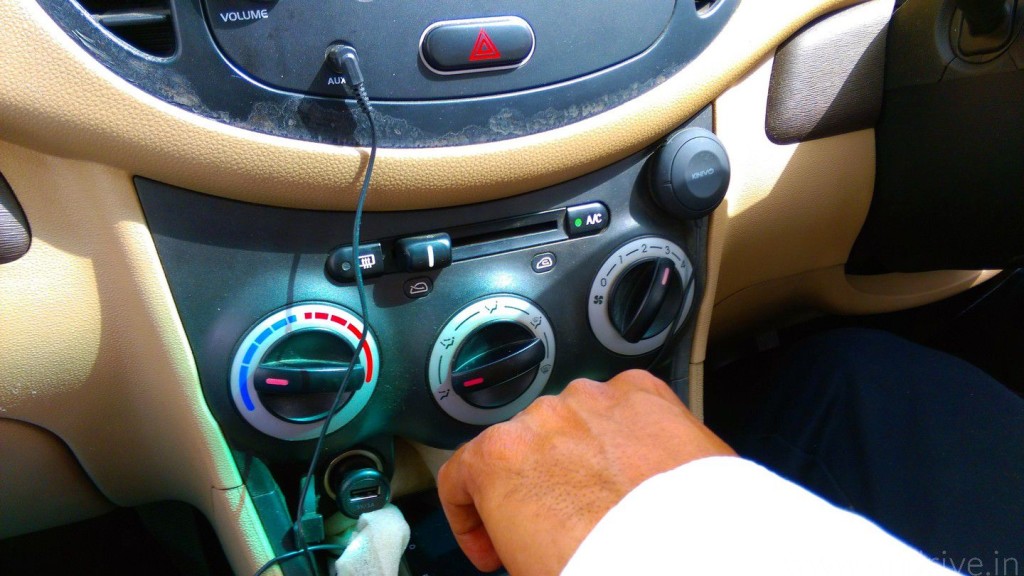 The biggest problem with most of the car audio system is that It comes with outdated car stereo. The car stereo system doesn't come with Hands-free car kit from which you can connect your phone with a car or answer call directly from the car stereo. Kinivo BTC455 Bluetooth Hands-Free Car Kit tried to solve the problem by extending your traditional car stereo features.
Kinivo BTC455 Bluetooth Car Kit is designed to provide a hands-free solution for answering and receiving phone calls. Also stream stereo music from your Bluetooth compatible device like Smartphone, Tablet etc.
Design & Build Quality – The Little Magical Disc
While unboxing the Kinivo BTC455, you'll find a Little Disc shaped mountable button, power adapter with built-in USB port and 3.5mm stereo plug. The Kit requires external power source which you can plug into the cigarette lighter.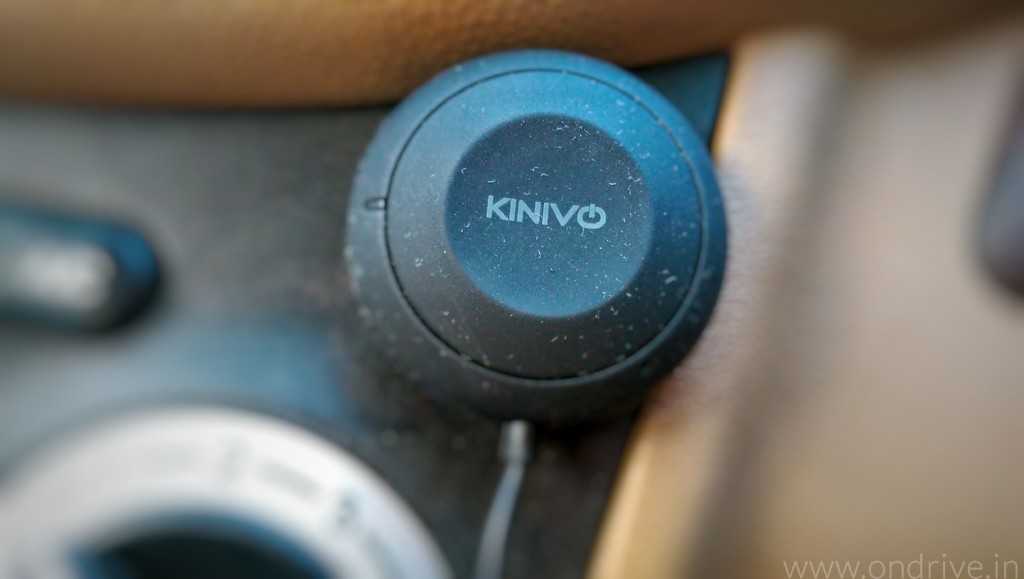 Kinivo BTC455 Bluetooth Car Kit requires Cigarette Lighter and Auxin Port. Without these two, the car kit will not work.
The Little Disc is made of durable materials and you've to mount it on somewhere in the car using adhesive pads. The Disc has large multi-function button with a microphone, LED and music control button on top. The Multi button is used to answer/end calls, redial call, play/pause music and long press will put the device on paring mode.
The Little Disc also has a microphone.
Bluetooth Paring
The moment you switch on the device, it'll will enter into paring mode, from which you can connect it with your Smartphone or tablet. You can see the Blinking Red LED which tell you the that device is in pairing mode. If auto pairing doesn't work, then you can manually put the device in pairing mode by long press on multi-function button for 3-4 seconds.
The Bluetooth pairing works flawlessly without any interruptions and the device will auto connect the moment you enter into the range.
Functionality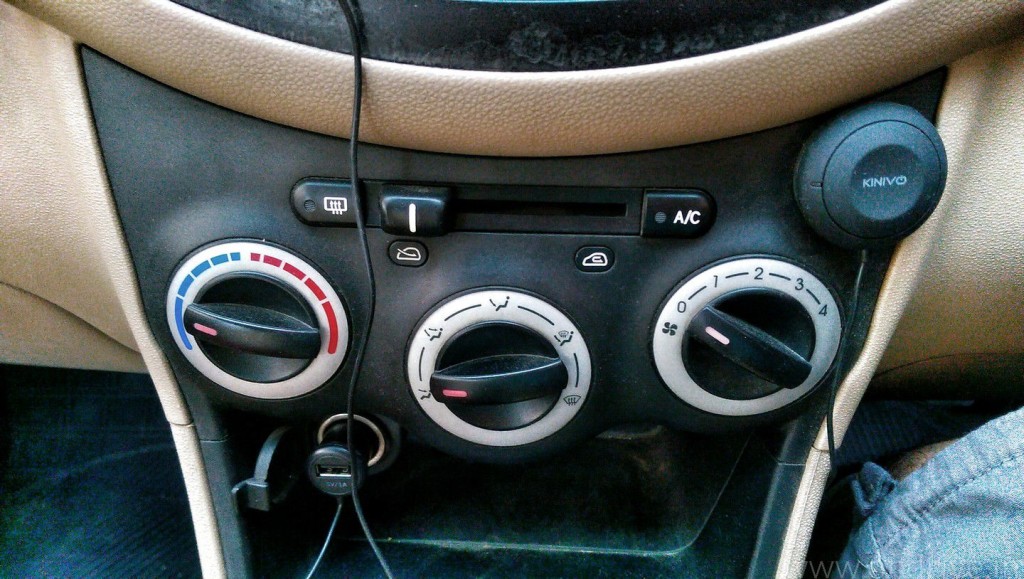 The Bluetooth car kit works perfectly and suddenly your car stereo feel like next Gen. You can now play your favorite songs from your smartphone or from music streaming sites such as Gaana, Saavn etc directly to your car. Now no need to carry the pen drive or CD. The Kit provides your car with both hands-free call and music playback capabilities.
Conclusion
I found the Kinivo BTC 455 very useful as it not only turn your traditional stereo into hi-tech stereo, but also hands-free calling improve the safety of the driver. The Price tag is also very affordable. It has few bugs and I'm continually testing the product and will update the article according to my experience.
Pro
Value for Money
Hands-free calling with powerful microphone
Durable material
Built-in USB port on power adapter
Control music from little disc
Cons
Too many wires
Sometimes, you've put the device on pairing mode to reconnect the phone
Price & Availability
Price of Kinivo BTC455 in India for ₹ 2999.