When it comes to buying second hand cars, one always wants a dealer they can 100% trust without any hesitation. While you can certainly find many second hand car dealers that will get the work done for you, none provide the convenient customer service as Spinny does.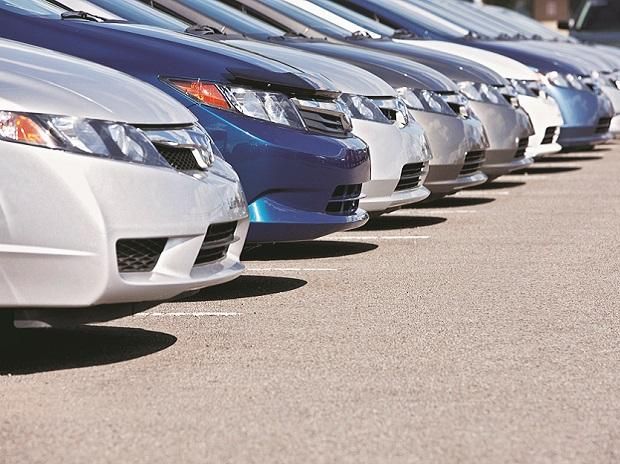 Spinny is a leading certified car dealer platform. It originated to make second hand cars in Mumbai, Bangalore, Chennai, Kolkata, and other Indian cities more accessible. Spinny is now counted amongst the top second hand car dealers with years of experience offering the best deals to its customers.
For those still skeptical, here's how Spinny assures you get the best deals on second hand cars in Mumbai and other cities:
200 Point Inspection: Spinny takes every measure to ensure all the listed cars are in great condition, so you don't have to worry about it later. It conducts a thorough 200 point analysis of the car, which involves deep inspection of its interior, exterior, underbody, tires, buttons, engine, and other additional features. You can download the results and check them with pictures that are easily available on the website.
FAQs: Customers often have many doubts about used cars before they invest in one. Spinny's FAQ section is the solution to all of your doubts as it contains the answers to countless frequently asked questions that will put your mind at rest.
Free Test Drives: Having some one-on-one experience with a car is very important to be sure if that's the one you want to take home. With Spinny, you can easily schedule an online appointment and have a car sent home for a free test drive.
5 Days Money Back Guarantee: At Spinny, it is well understood that the first few days of owning a car are crucial in determining how exactly you feel about them. Hence, if you sense any discomfort or challenge in the first 5 days, you can return your car with a 100% money-back guarantee, no questions asked.
Fixed Price Assurance: Getting the correct price is always a concern, and Spinny ensures you get the best price without any negotiations through Fixed Price Assurance. This is decided through market research and detailed value reports.
Spinny BuyBack: If you ever want to upgrade your second hand car after a certain period of owning it, you can easily do this with Spinny BuyBack. Spinny offers you 3 slabs of BuyBack value at the time of purchase – 6 months, 12 months and 18 months. You can choose to return your car anytime within this time frame and get the decided-upon value.
Considering the prevailing circumstances of the coronavirus pandemic, Spinny has implemented the 'With Extra Care' initiative. The approach ensures a completely safe car buying experience for all Spinny customers. Here's what you can expect:
Home Test Drives: Are you interested in a car? We bring it to your doorstep.
Your Own Safety Kit: A kit featuring disposable face masks, gloves and a hand sanitizer is sent with cars for each home test drive.
Every Car Sanitised: All Spinny Assured cars undergo deep sanitization every 24 hours, covering the interiors as well as exteriors.
All executives monitored: Every Spinny executive interacting with customers is trained in the best hygiene and sanitization practices, carrying all safety equipment. Their temperature is screened daily, and any symptoms are reported.
Contactless experience: The entire buying process on Spinny has been streamlined to make it completely contactless.
Hence, buying second hand cars in Mumbai and more cities is now extremely easy with Spinny's large collection of the top brands and models, as well as the #WithExtraCare initiative, so start browsing!