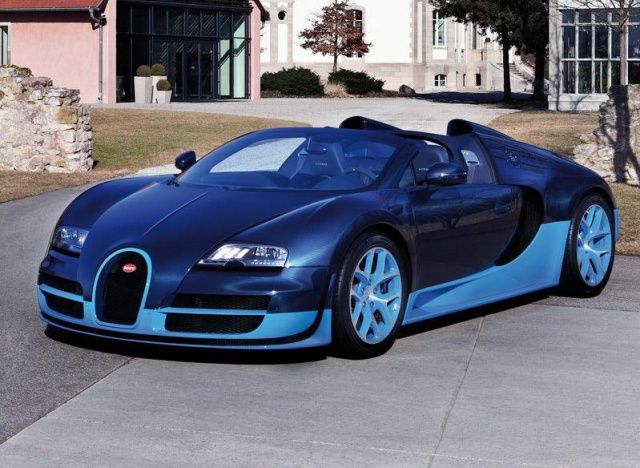 Bugatti unveils its all new Veyron Grand Sport Vitesse, the most powerful roadster at the 82nd International Geneva Motor Show. Bugatti Veyron 16.4 Grand Sport Vitesse has 8.0-liter W16 engine that utilizes four larger turbochargers with new intercoolers which deliver the peak torque of 1,500 Nm and peak power of 1,200 HP.
Bugatti Veyron Grand Sport Vitesse reach 100 km/h in just 2.6 seconds and 200 km/h in 7.1 seconds. The top speed of Vitesse is 410 km/h, however in normal handling mode, the Grand Sport Vitesse top speed is limited to 375 km/h.
The chassis of Grand Sport Vitesse has also been modified to support the additional power.
Gallery: