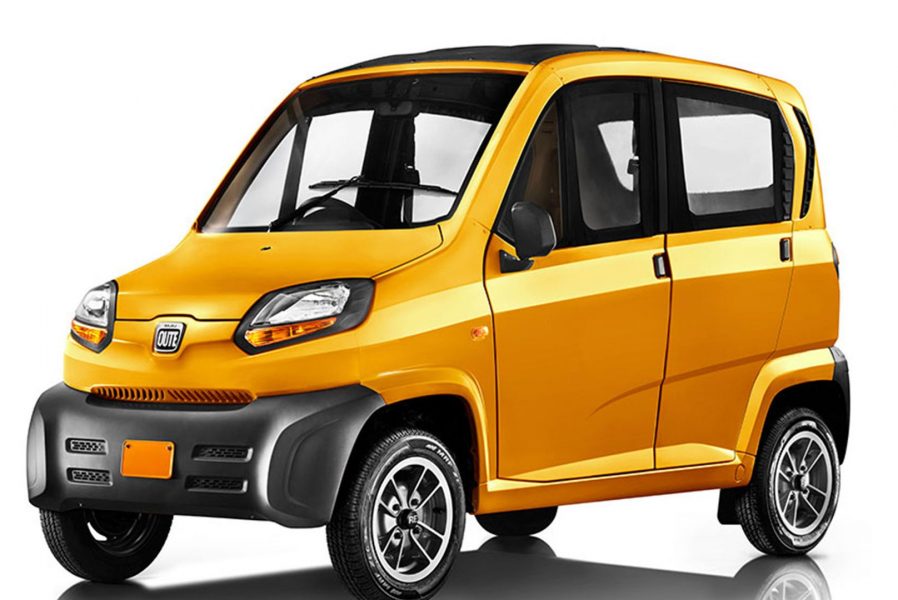 Bajaj Qute is all set to launch its first quadricycle in India. Qute is basically a 4-wheeler which has best of both– a three wheeler and a Car.
Compact Design
Bajaj Qute is built for the Urban commute, it'll be used for public transport. To combat City traffic, Qute design is very compact. The length of the vehicle is 2752 mm and width are around 1312 mm.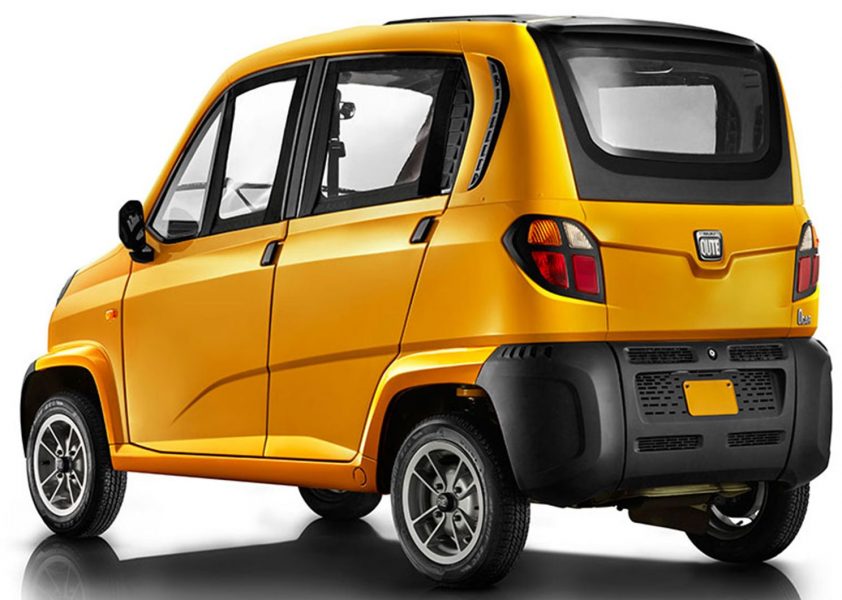 The compact design and small turning radius make the Qute easy to manoeuvre through dense traffic. Bajaj didn't compromise with the passenger comfort. It is equipped with strong suspension, ergonomic seats, ample leg room & adequate luggage space.
Engine
Bajaj Qute is powered by 216.6cc water-cooled Digital triple spark ignition engine with peak power of 13.2 PS. The engine is available in both CNG & LGP variants and max speed is limited to 70 kmph. The engine is mated with 5 forward gear & 1 reverse gear. The engine demands less fuel and emits 37% less carbon than a four-wheeler. Qute comes with turning radius of 3.5m which makes easy to manoeuvre the vehicle in the narrow street road.
Bajaj Qute gives the mileage of 36 kmpl.
Seating Capacity & Comfort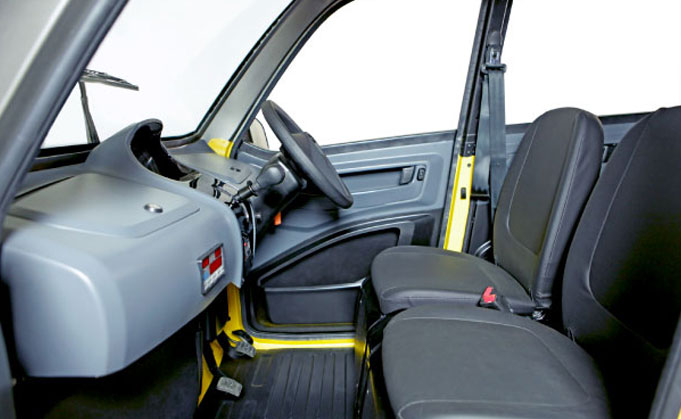 Bajaj Qute takes cares of comfort for the passengers, the car weighing less than 450 kgs and can accommodate up to 4 people. The seating arrangements are such that there is sufficient legroom for all occupants and ample space for luggage.
Safety & Eco-Friendly
The Qute meets the European quadricycle norms and has received approval by the European WVTA (Whole Vehicle Type Approval) certification from RDW Netherlands. Qute can accommodate 4 people and the vehicle has been equipped with strong suspensions, side doors, and roof to protect the passengers inside the quadricycle. In addition, a lighter body weight and a controlled top speed minimize the risk to pedestrians and other vehicles on the roads, in case, a collision happens with Qute. As the momentum of Qute is much lesser, the damage caused is minimal, thus ensuring safety for pedestrians too.
The optimal weight & engine design makes the Qute an environment-friendly vehicle that emits a relatively low proportion of CO2 in comparison to any other 4-wheeler on Indian roads. Bajaj claimed that Qute emits only 66 gm/km CO2. Main reason for the low emission is Bajaj made the Quite lighter as compared to 4 wheelers, while being powered by a superior 216 cc DTS-I engine.
Features that helps in providing safety to passengers:
Safety belt for driver & passengers
Doors with latches
Powerful twin headlamps
Full enclosed body with strong roof
Powerful brakes
Anti-roll bar for excellent stability during various dynamic manoeuvres
Why to Prefer Quadricycle over Regular Taxis?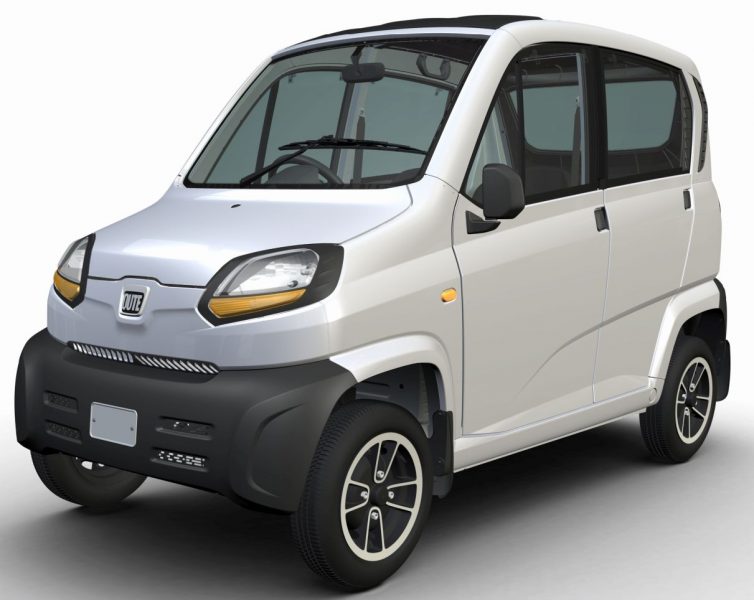 Cars plying as taxis in India are overdesigned for intracity transport. This overdesign for the purpose leads to unsafe roads, higher pollution, congested roads and higher consumption of fossil fuels. These taxis can simply be replaced with lighter (hence safer and cleaner), small (hence leaving more breathing spaces on roads) and more fuel efficient (hence consuming much less fuel). It is time to adopt a solution designed for today's needs and not continue with what got designed when technology was scarce.
Features of Bajaj Qute
Large halogen head lamps
Wiper with washing system
Large size windscreen
12-inch tyres with alloy/steel wheel option
Stylist tail light
Telescopic hydraulic shock absorber
Turning radius of 3.5m
Dash mounted gear shifter
Seat belt for driver & passengers
60/40 split for rear seat
Bajaj Qute has been shipped in 16 countries starting with Turkey, Indonesia, Sri Lanka, Thailand, Bangladesh, Kenya and Peru. Bajaj gets the clearance from The Ministry of Road Transport and Highway (MoRTH).
Made in India, Made for India
Bajaj Qute is developed entirely in India to address the needs of eco-friendly urban commute which can easily bypass the traffic. The Qute is developed for intra-city commute but it'll work well as a tourist vehicle too.
Technical Specifications
Engine
Water-cooled Digital Tri-Spark ignition 4-valve engine
Displacement
216.6cc
Transmission
5 Front & 1 Reverse
Turning Radius
3.5 m
Passengers
1D + 3 Passengers
Storage
Front: 60 Litres
Center: 95 Litres
Rear: 44 Litres
Wheel Track
1143 mm
Lenght
2752 mm
Width
1312 mm
Height
1652 mm
Top Speed
70 kmph
Mileage
36 kmpl
To voice your opinion on this matter, and to support the Qute, visit