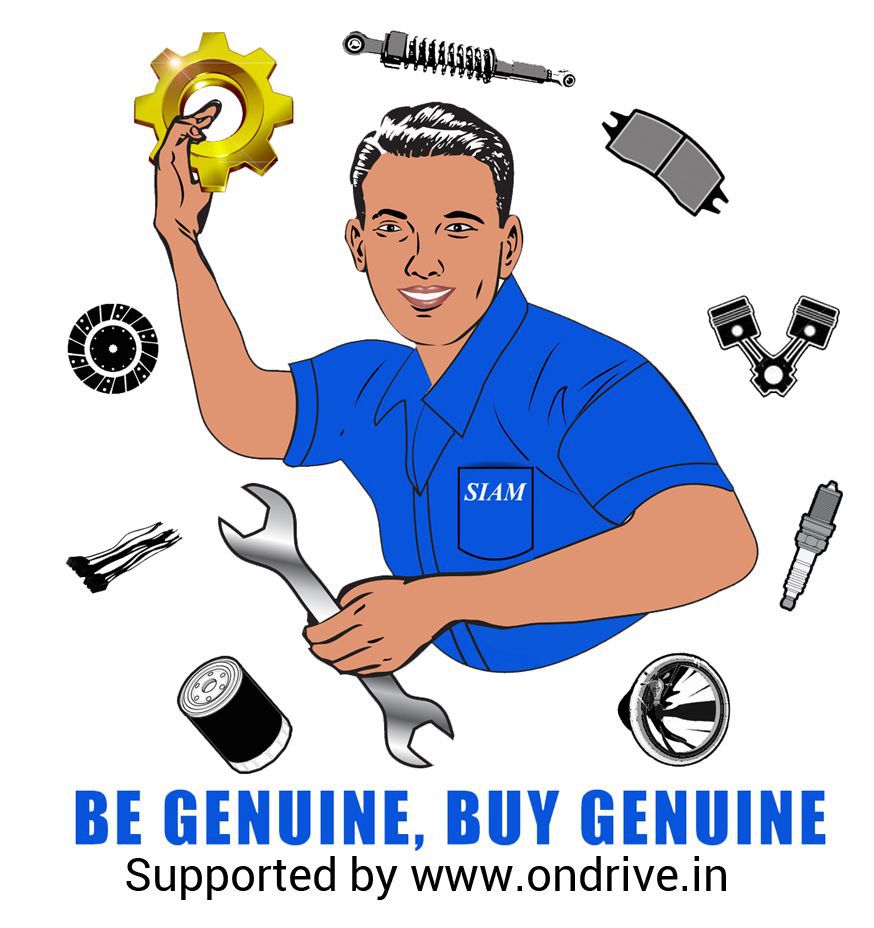 SIAM (Society of Indian Automobile Manufacturers) launches anti-counterfeiting group to fight against fake spare parts. Fake spare parts are a thriving business in India and currently it holds around 32-47% share in the industry. Fake spare parts are generally cheaper than genuine spare parts and also mechanics get more commission on fake auto parts. But these fake parts are the major reason of breakdowns and accidents. Most of the automobile owners believe that the major reason behind accidents is poor conditions of the road and bad driving, but they ignore the main causes of accidents which is fake spare parts. Fake spare parts cause 20% of mishaps on the road.
Counterfeiting: A Synonym for Copy/duplicate/Fake
The Society of Indian Automobile Manufacturers has come up with the Anti – Counterfeiting Group (ACG), an initiative to fight against counterfeit parts. They launched a website SIAM Fighting Fake which will educate customers about the disadvantages and risks involved in using fake parts for their vehicles. The website will spread awareness about the usefulness of genuine auto parts.
Many small companies illegally create a product that is visually similar and/or package to resemble a genuine product. The fake spare parts are cheaper in price and lower in quality.
Cons of Counterfeit or fake spare parts:
Revenue loss to the Government
Using a counterfeit part can risk the safety of customers.
Reduce the life of vehicles
Customer lost trust on Manufacturers because they may think that the vehicle they purchase is not up to the mark
Manufacturer lost revenue
Because of fake auto parts, customer may loss warranty of the vehicle
Increase the fuel consumption
Carbon Emissions may

shoot

up for vehicles using such parts by about 10 to 15 percent
SIMA ACG will also have a stall at the Auto Expo 2014 where you can educate yourself about counterfeit products, And can learn how to identify genuine parts.
OnDrive join the war with SIAM against Counterfeit auto parts.