HOP India has launched the electric two-wheeler HOP Leo in India. The company managed to price below 1 Lakh for Indian consumers.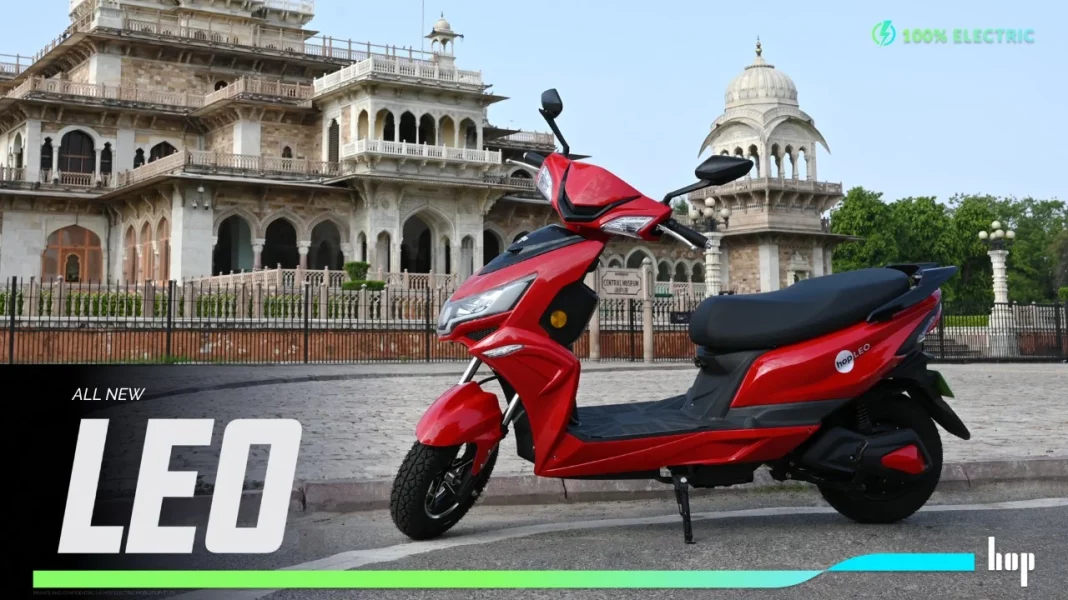 HOP Leo comes with a true range of 120 KM, 72V electric motor which generates 2200 W power and max torque of 90 Nm. The motor type is a BLDC hub motor, and the controller is a Sinusoidal FOC Vector Control. The battery type is an advanced lithium-ion with an installed capacity of 2.1 kWh. It comes with an 850W smart charger and can charge the battery from 0-80% in 2.5 hours.
The scooter comes with four riding modes: Eco, Power, Sport and Reverse mode. Other features include 12-degree climbing ability, telescopic front suspension, hydraulic spring-loaded rear suspension, front & rear brakes disc with Combi-brake system and regenerative braking.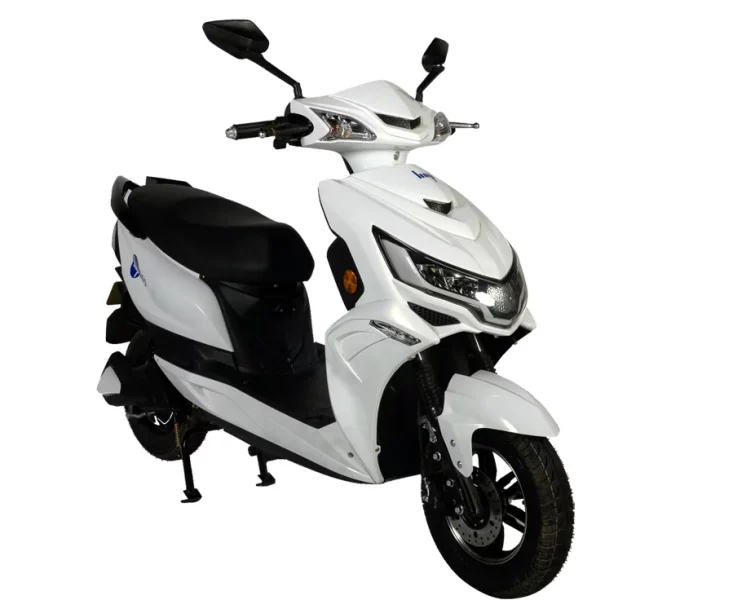 HOP Leo Features
BLDC HUb 72V Electric Motor
2.1 kWh Lithium-ion Battery
120 KM True Range
850W Smart Charger
Eco, Power, Sport & Reverse Modes
12-degree climbing ability
front & rear brakes
Combi brake system
Regenerative braking
160mm Ground Clearance
IP 67/65 Rating
Top Speed 52 kmph