Ather Energy today unveiled the new electric scooter called Ather 450X in India. The new electric scooter comes with 4G connectivity.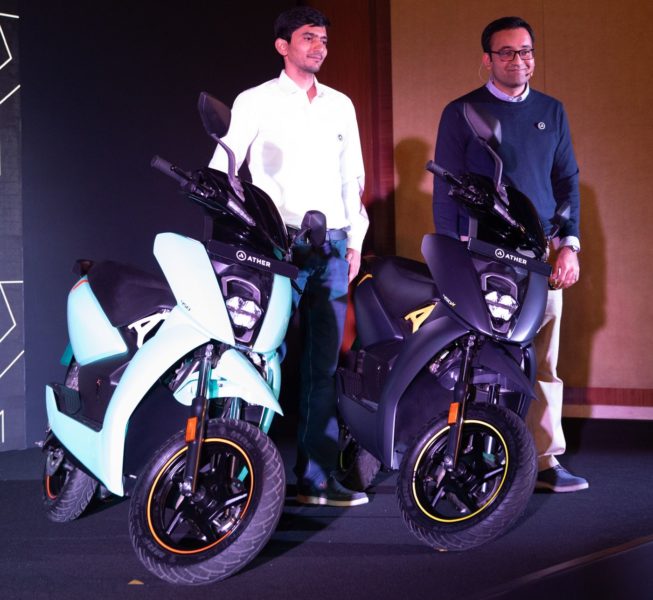 Ather 450X is powered by 6kW PMSM motor with a new 2.9 kWh lithium-ion battery and comes with 4 riding modes. The Eco, Ride and Sport mode was available for the previous mode. The additional mode called Warp helps the scooter to reach 0 to 40 kmph in just 3.3 sec which makes it the quickest scooter in its category.
The revolutionary improvement in its battery has enabled a projected Indian Drive Cycle (IDC) range of 116 km and a real-life range of 85 km in city conditions. Ather 450X will also charge 50% faster than before at 1.5km per minute, making it the fastest charging rate in the electric two-wheeler category.
Ather 450X comes with 4G SIM card, Wi-Fi and Bluetooth connectivity which allows riders to manage phone calls and music on the touchscreen dashboard. Additional 7″ touchscreen dashboard is powered by Snapdragon process and uses Android Open Source to offer map navigation.
The Ather mobile app will continue to offer personalized ride statistics, charging status, push navigation and more functionalities like theft & tow detection, live location & vehicle state tracking, voice assistant and welcome lights.
Pricing
Ather 450X is priced at Rs. 99,000 (Bengaluru)